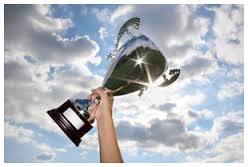 State gas utility GAIL India Ltd Chairman Bhuwan Chandra Tripathi and Hindustan Petroleum Corporation Ltd head Nishi Vasudeva are among a dozen chief executives of global energy majors shortlisted for this year's Platts CEO of the Year.

Tripathi and Vasudeva are vying with CEOs of Chinese energy giants for the award which will be presented on December 11 in New York.

Chengyu Fu, Chairman of China Petroleum Corp or Sinopec Group, the largest Asian refiner, and Fanrong Li, Chief Executive Officer and President of CNOOC Ltd, China's biggest offshore oil and gas explorer, are among the shortlist, Platts said on its website.

Other shortlisted chief executives include Abdulrahman Ali Al-Abdulla of Muntajat, Peabody Energy's Gregory Boyce, Pailin Chuchottaworn of PTT Public Company Ltd, Repsol's Antonio Brufau and Ian Taylor of Vitol.

Praj Industries Ltd head Pramod Chaudhari is among the shortlist for Lifetime Achievement Award.

State-owned Oil and Natural Gas Corporation is vying with BP, Cnooc, Royal Dutch Shell and Peabody Energy, among others, for the Exploration & Production Company of the Year award. GAIL is competing with Mexico's Pemex, Muntajat, Nord Stream AG and PTT Global Chemical Public Company Ltd for the Midstream Company of the Year award.

Cairn India, Sasol and Tata Power Delhi Distribution Ltd are in the race with US energy firm Anadarko Petroleum Company, Pemex Gas, Spain's Repsol and Thai Oil Public Company Ltd for Corporate Social Responsibility Award, Platts said.

"Finalists were chosen from a list of nearly 250 nominations, based on their performance for each category's criteria within the designated time frame. . . Winners of the 2014 Global Energy Awards will be announced at a black-tie celebration on December 11 at the Waldorf Astoria in New York City," it said.

The Energy Company of the Year will be selected from the entire list of finalists by the independent panel of judges including former regulators, past heads of major energy companies, leading academics and international energy experts.
The image is used for representational purpose only