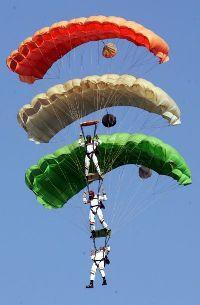 Growth prospects of the Indian economy will depend on the policies of the new government to be formed next month, Planning Commission Deputy Chairman Montek Singh Ahluwalia said on Wednesday.

"The economy can move up, depending upon the policies you follow.

"In the current (financial) year 2014-15 everybody expects that the Indian economy will get better, but that depends on the policies the new government follows," he told reporters in New Delhi after the meeting of the Commission's full time members with Prime Minister Manmohan Singh.

As regard the revision of annual average growth target of 8 per cent for the 12th Five Year Plan (2012-17), he said that the decision will be taken by the new Planning Commission which would be constituted after the Lok Sabha elections.

The growth has not been very robust in the first two financial years of the 12th Plan.

In 2012-13, Indian economy grew at 4.5 per cent and the Central Statistics Office has pegged it at 4.9 per cent for the 2013-14 fiscal that ended on March 31.

Some agencies have projected economic growth rate of 5.5
per cent for the current fiscal.
Thus, experts feel that 8 per cent average growth rate is not feasible in 12th Plan.
According to Ahluwalia, the Commission has already started the work on mid-term appraisal of the 12th Plan so that the newly formed Commission can take it forward.
The Planning Commission is expected to come out with MTA by October.
He also informed that he will compile detailed notes of the members of the Commission on their assessment about the different sectors of economy and submit that to the Prime Minister's Office by May 7.
Besides Ahluwalia, other members are: B K Chaturvedi, Saumitra Chaudhuri, Syeda Hameed, Narendra Jadhav, Abhijit Sen, Mihir Shah, K Kasturirangan and Arun Maira. Minister of State for Planning Rajeev Shukla also attended the meeting.
The term of the members of the Commission is co-terminus with that of the Prime Minister and they would be submitting their resignations once the new government is formed.
© Copyright 2023 PTI. All rights reserved. Republication or redistribution of PTI content, including by framing or similar means, is expressly prohibited without the prior written consent.