Given the changing business landscape, technology companies are now dominating the fresh fund-raise.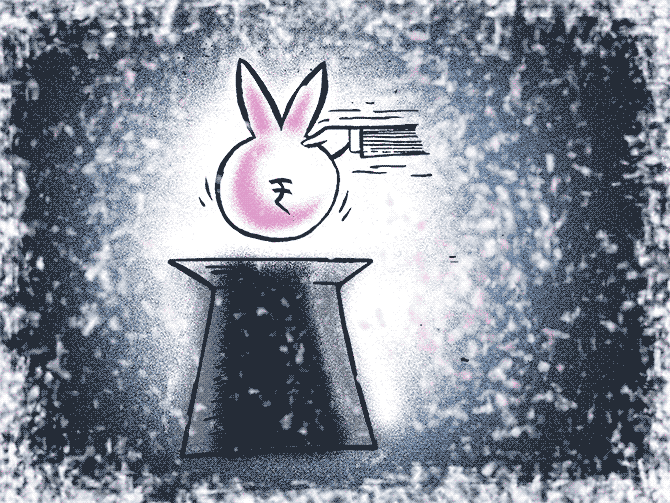 Fresh capital raised by companies by way of initial public offerings (IPOs) is set to hit a 14-year high, thanks mainly to Zomato's maiden offering.
India Inc has raised about Rs 19,300 crore in fresh capital by maiden offerings, including the Rs 9,000 crore the food delivery company will raise this week, so far in 2021.
The best year in terms of fresh fund-raise was 2007, when companies had raised Rs 32,102 crore.
With Paytm planning to issue fresh shares worth Rs 12,000 crore, the domestic market looks set to surpass that tally this year.
An IPO can be done either to issue fresh capital or it can entirely consist of an offer for sale (existing investors divesting their holdings) or it can be a mix of both.
Since 2013, secondary share sales have dominated IPOs, with private equity (PE) investors using them to liquidate their holdings.
Also, due to the economic slowdown, a very few companies have rolled out expansion plans, minimising the need for fresh fund-raise.
The primary-secondary mix for an IPO has improved to 49:51 per cent this year.
In comparison, the average for the last eight years is 28:72 per cent, the data provided by Prime Database shows.
Between 2001 and 2008, more than 80 per cent of funds raised by way of IPOs were fresh capital.
In the previous decade, companies, primarily from the manufacturing sector, went for IPOs to raise capital for setting up plants or expanding their existing capacity.
Given the changing business landscape, technology companies are now dominating the fresh fund-raise.
"It is primarily driven by companies like Zomato wanting to access the capital market. There is a huge interest in tech players.
"These companies are inherently cash-burn models, and they want to capitalise when liquidity exists," said Skanda Jayaraman, head-investment banking, Spark Capital.
Zomato's IPO comprises a fresh issue of Rs 9,000 crore and an offer for sale amounting to Rs 375 crore.
Zomato's fresh issue is the third-largest for the domestic IPO market.
The largest-ever fresh fundraise through an IPO was by Reliance Power at Rs 10,123 crore in 2008, followed by realty major DLF, which issued fresh shares worth Rs 9,188 crore a year earlier.
Whatever little fresh fund-raise was seen in the previous years, it was dominated by financial companies, where capital is seen as a raw material to do business.
"The larger IPOs in the last few years were from financial sector entities.
"This year, not that many finance companies came with their IPOs, even the size of those who came was very small.
"IPOs mainly have served the objective to provide an exit to private equity investors or promoters," said Pranav Haldea, managing director of Prime Database.
Market players said the success of IPOs with only secondary share sales should also be cheered as it was a sign of a mature market.
They said it provided an exit to PE investors, thus freeing up capital to be invested in newer companies.
Moreover, it helps promoters liquidate some of their holdings and incentivises them to list.
PE and venture capital funds have replaced IPOs as the means to initial capital.
Companies are tapping the IPO market at a much later lifecycle, according to experts.
However, one downside of the latest trend has been that the capital markets have turned averse to companies that require loads of capital to sustain the business.
As a result, firms from infrastructure, power, and large-scale manufacturing sectors have barely been able to tap the equity capital markets for years now.
Such companies, they said, were also not aggressively tapped by PEs.
This rules out the companies considered critical to supporting the economy's core, such as roads and other big infra projects.
However, the buoyancy in the secondary market this year has helped about half a dozen firms involved in manufacturing, infrastructure and one prominent real estate developer launch their IPOs.
"The capex cycle is back for the industrial companies largely driven by infrastructure spends happening in the US and India is a net beneficiary.
"People are finding the cost of equity to be relatively cheaper. Tech majors will raise more fresh capital.
"Everybody is bracing for tighter liquidity, so they are taking as much liquidity as possible," said Jayaraman.
But some believe this year could be an exception and secondary sales would continue to dominate IPOs.
"This year's trend is not a significant departure from the past. We will see the OFS dominating as most of the IPOs will be looking to provide an exit to existing shareholders and investors," said Haldea.