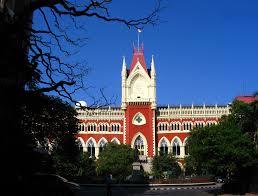 Calcutta High Court on Wednesday granted 14 days interim bail to Rose Valley Group chairman Gautam Kundu, arrested by the Enforcement Directorate in a money laundering case, to observe rituals after his father's demise.
Justice Shib Sadhan Sadhu granted the bail prayer of Kundu and directed him to surrender before the court of the chief judge of City Sessions Court in Kolkata by the end of 14 days.
Kundu's counsel Sekhar Basu prayed for the bail stating that it would not be possible for Kundu to observe the rituals and as such interim bail be granted to him.
He also stated that Enforcement Directorate has already filed charge sheet in the case.
ED, which arrested Kundu in a money laundering case, opposed the bail prayer.
Its counsel Abhijit Bhadra submitted before the court that the city sessions court has already taken into account Kundu's plea while rejecting his interim bail plea there on Monday.
The sessions court judge had directed that he would be taken to the crematorium and also to his residence on the day of 'shradh' under police escort and had accordingly passed orders on the jail authorities and the police.
Hearing both the parties, the HC granted the interim bail prayer.
The chargesheet was filed on the basis of a Securities and Exchange Board of India's complaint to ED, following which Kundu was arrested by the agency.