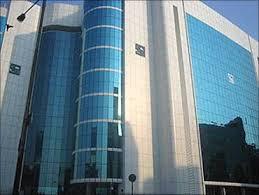 The Central Bureau of Investigation has begun a probe against four officials of market regulator Securities and Exchange Board of India in the Rs 10,000-crore (Rs 100-billion) Saradha chit fund scam.

According to CBI sources, three existing Sebi officials and one former official are being examined.

The investigative agency plans to file a second chargesheet, naming more perpetrators in the Saradha scam.

The role of one Jash, mentioned by Saradha chief Sudipta Sen in his purported letter to the CBI in 2013, is also being probed.

"Sebi's internal probe report on the Saradha case is being examined by the CBI to ascertain whether Sebi officials could have played a more proactive role in uncovering the scam," said a source.

Earlier this year, the Supreme Court had criticised the role of various regulators for their approach in handling the scam.

While questioning the role of regulatory authorities in curbing Ponzi schemes, the apex court in May had observed: "Investigation
conducted so far puts a question mark on the role of regulatory authorities like Sebi, Registrar of Companies and officials of the Reserve Bank of India within whose respective jurisdictions and areas of operation the scam not only took birth but flourished unhindered."
Sebi first started investigations about Saradha in 2010 after it received a complaint from an investor.
However, the investigation materialised into an order only in October 2013 after the scam broke out.
Sources indicate that while carrying out investigations in the Saradha scam, Sebi met with hurdles as the local police and investigative agencies did not cooperate and failed to give the regulator the assistance it required.
The apex court had ordered the formation of a special investigation team for probing the scam, whose epicentre was West Bengal.
An email query sent to Sebi did not elicit an immediate response.