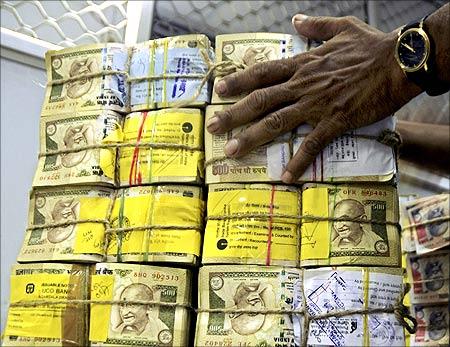 A top Iranian diplomat on Friday said at least four banks from the Middle East country are interested in setting up shop in India, but are facing difficulties due to regulations.
"Four Iranian banks look forward to opening branches in India. However, due to the cumbersome procedures and guidelines of the RBI, they are unable to start operations," Masood E Khaleghi, its Consul General said while speaking at a function organised by industry lobby All India Association of Industries (AIAI).
In a statement, the AIAI further quoted Khaleghi as saying that a delegation of Irani officials recently met officials from the Union Ministry of Finance and the Reserve Bank of India with regard to the same.
It can be noted that India, which imports crude oil from the global sanctions-affected Iran, is currently facing troubles settling the payments due to the sanctions.
Speaking at the event, which had a high level business delegation from Iran's Azarbaijan Province in attendance, Khaleghi said the Indo-Iran bilateral trade, which stands at $15.9 billion at present, cannot cross the $60 billion mark.
"The high tariff structure maintained by India restricts further growth, which needs to be rationalised as preferential tariff system between India and Iran shall boost trade ties between the nations," the AIAI statement quoted Khaleghi as saying.
At the event, Mumbai's World Trade Centre and AIAI signed separate memorandums of understanding with the Urumieh Chamber of Commerce, Industry and Mines to facilitate trade promotion between the two countries.