State Bank of India chief Arundhati Bhattacharya, ICICI bank head Chanda Kochhar, Biocon founder Kiran Mazumdar-Shaw and HT Media chair Shobhana Bhartia are among the world's 100 most powerful women, according to the Forbes' annual list which is topped by German Chancellor Angela Merkel.
Two women of Indian-origin PepsiCo chief Indra Nooyi and Cisco chief technology and strategy officer Padmasree Warrior also make the list.
Forbes' 12th annual list of the 100 most influential women feature extraordinary entrepreneurs, visionary CEOs, politicians, celebrity role models, billionaire activists and pioneer philanthropists who are "transforming the world" and and have been "ranked by dollars, media presence and impact".
The top 10 include US presidential hopeful Hillary Clinton (2), philanthriopist Melinda Gates (3), Federal Reserve Chair Janet Yellen (3), GM CEO Mary Barra (5), IMF chief Christine Lagarde (6), Brazilian President Dilma Rousseff (7), Facebook COO Sheryl Sandberg (8), YouTube CEO Susan Wojcicki (9) and US First Lady Michelle Obama (10).
Fifty-nine-year-old Bhattacharya has been ranked 30th on the list, followed by Kochhar on the 35th spot, Mazumdar-Shaw (85) and newcomer on the list Bhartia is on the 93rd spot.
On Bhattacharya, Forbes said she oversees 220,000 staff members in 16,000 branches and services 225 million customers at the country's largest lender (assets $400 billion) with offices spread over 36 countries.
"Recognising the multiple roles of working women, Bhattacharya pioneered a two-year sabbatical policy for female employees taking maternity leave or give extended care to family," it added.
The SBI chair-managing director was ranked 36th last year and moved up six spots in the 2015 list.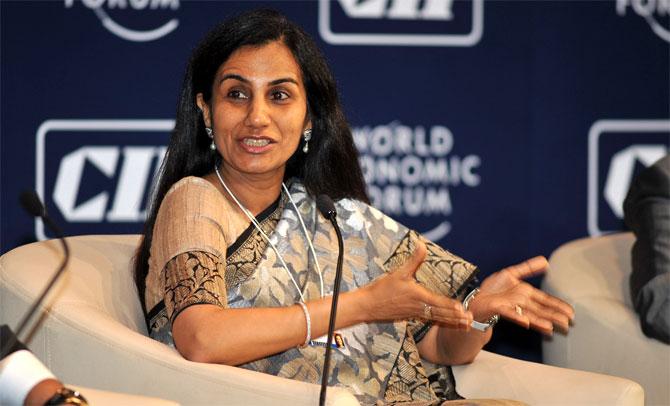 Kochhar also moved up eight notches in the rankings, from the 43rd spot last year.
Forbes said the 53-year-old ICICI Bank CEO and managing director has been credited with "leading a remarkable transformation" at India's largest private sector bank, which experienced major setbacks after the 2008 financial crisis.
"Her focus on 'mobile banking' in rural areas to reach more clients has been praised as a model for low cost expansion in a country with a burgeoning middle class," it said, adding that Kochhar has also been an outspoken proponent of clearer banking laws.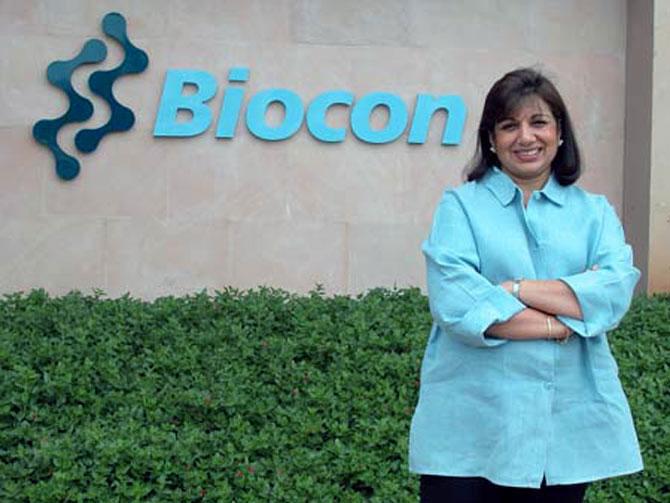 Mazumdar-Shaw moved up from the 92nd spot last year to 85 in the 2015 rankings.
The 62-year-old founded Biocon in 1978 and turned it from a small industrial-enzymes company to India's largest publicly traded biopharmaceutical company, which had $460 billion in revenue last year and distributes its products in 85 countries around the world, Forbes said.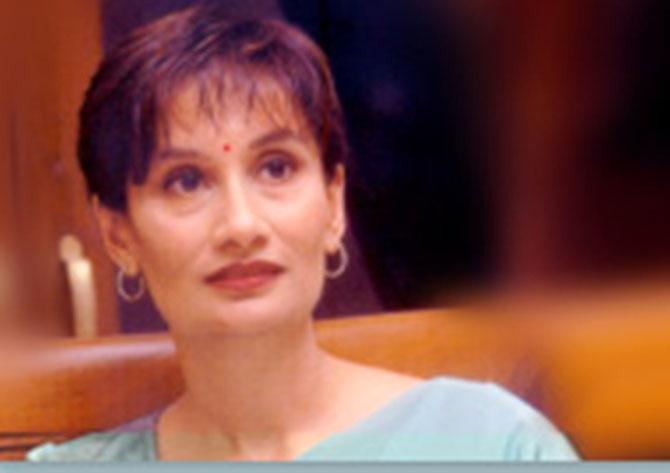 Forbes said Bhartia, who makes her debut on the list this year, is a "media baroness" who chairs and runs listed HT Media, publisher of English daily Hindustan Times, a Hindi daily of the same name, and business paper Mint.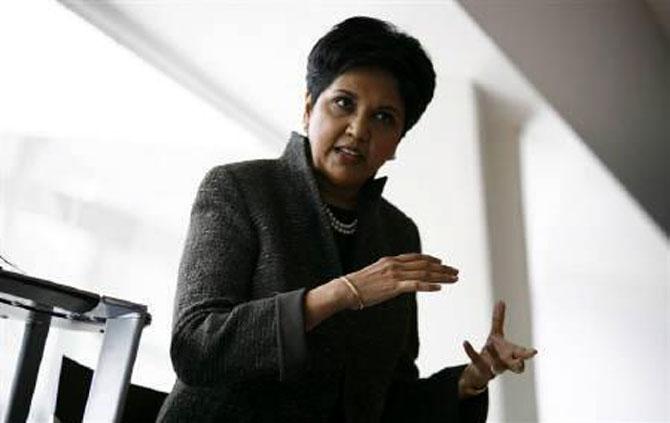 India-born PepsiCo chief Indra Nooyi is among the seven "Hall of Fame" women, who had appeared on the inaugural list in 2004 and are still making to the list. Nooyi is ranked 15th on the list.
"The 59-year old PepsiCo CEO rang in PepsiCo's 50th anniversary by throwing a bone to an activist investor threatening to ruin the party. By handing a board seat to Nelson Peltz's Trian Fund Management, who thinks the food and beverage giant should split up, Nooyi avoided a messy proxy fight," Forbes said.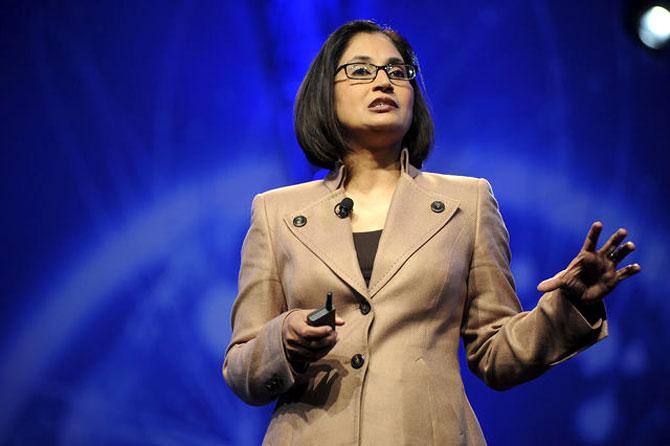 India-born Warrior, however, dropped in rankings this year to 84 on the list from 71 last year. Forbes said in her seven years in the $138 billion technology company, Warrior has helped Cisco grow in influence through acquisitions, including six in 2014 and 10 in 2013.
The 54-year old Cornell-trained engineer mentors other women in the tech industry and "believes a STEM (Science, Technology, Engineering, and Mathematics) education informs creativity," according to her Forbes profile.
The 2015 Most Powerful Women list features eight heads of state (plus one monarch) who run nations with a combined GDP of $9.1 trillion with over 600 million citizens.
The 24 corporate CEOs control nearly $1 trillion in annual revenues, and 18 of the women founded their own companies or foundations.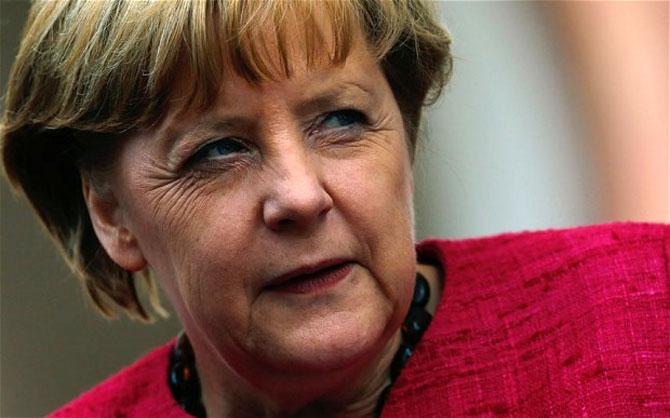 This year's class has 15 billionaires with cumulative net worth of nearly $75 billion. The total social media footprint (Twitter, YouTube) of all 100 Powerful Women is nearly 475 million followers.
Merkel has made the list ten times over the past 12 years — nine times as No 1. She was first elected in 2005 and won a historic third term in 2013.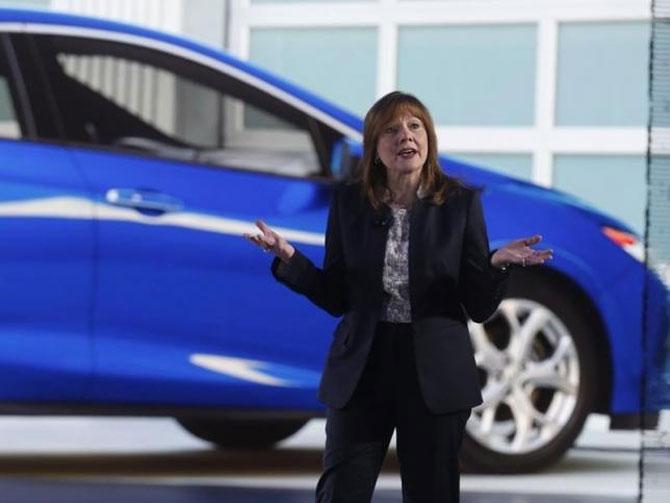 Nearly half the women featured are "female firsts", such as GM's Barra, the most world's most powerful businesswoman, and Fed Chair Janet Yellen, the top global state banker.
Drew Gilpin Faust is the first female president of Harvard, and Folorunsho Alakija is the first self-made African billionaire.
More than half of the women (59) on the list are American, including immigrants such as von Furstenberg (Belgium), Weili Dai (China) and Warrior (India).
Asia-Pacific citizens make the second strongest showing at 18.