Enforcement Directorate is also investigating whether HDFC Bank accounts were used to make foreign transfers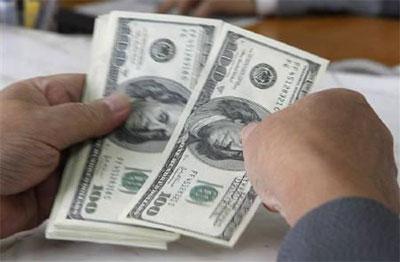 Investigative agencies have traced the Rs 6,000-crore (Rs 60-billion) money laundering scam involving Bank of Baroda to 11 accounts of HDFC Bank, where the fraud might have actually commenced.
More arrests of those involved in the case, besides six made by the Central Bureau of Investigation and the Enforcement Directorate, are expected in the coming days.
The investigative agencies have found that the transactions through the 11 HDFC Bank accounts started way back in January, 2014, while those from BoB began some time in August that year.

The amounts were transferred from HDFC Bank to BoB for making advanced remittances for imports that never took place.
Meanwhile, ED is also investigating whether HDFC Bank accounts were used to make foreign transfers.

"This is just one chain involving 26 accounts of HDFC Bank and Bank of Baroda.
"There are three or four more such chains, but the game is the same of over-claiming duty drawback and evading customs duty. More searches will take place in the coming days," said a finance ministry official.

ED is expected to investigate the employees of HDFC bank's Netaji Subhash Place branch in New Delhi and has already arrested its employee Kamal Kalra, who worked at the bank's forex department and facilitated illegal transactions.

Real-time gross settlement transfers were, however, made through many other banks as well.
"Banks would per se not be involved in case of RTGS, but it has brought to light how weak the Know Your Customer norms are," said the finance ministry official.

The department of financial services is expected to instruct banks to tighten the implementation of KYC norms.

Bank of Baroda has contended that only 6.7 per cent (Rs 343 crore or Rs 3.43 billion) of the Rs 6,000 crore (Rs 60 billion) was deposited in cash in the bank, while the remaining Rs 4,808 crore came through other banking channels.

"The question is not how money has come, but is sending money abroad illegally, from where import has not taken place and advance remittances were done," the official added.

The 11 bank accounts of HDFC bank in question were of Sanjay Aggarwal and Chandan Bhatia, who acted as middlemen for such transactions having shell companies in Hong Kong and Dubai.
While five of the 11 accounts were of Bhatia, six belonged to Aggarwal, sources said. The two have already been arrested along with Kalra.

ED investigations under the Prevention of Money Laundering Act claimed that the HDFC Bank employee was allegedly helping Bhatia and Aggarwal in remitting the amount through Bank of Baroda against a commission of 30-50 paise per dollar remitted abroad.
The agency is also probing a case for forex contraventions under the Foreign Exchange Management Act.

Both CBI and ED pursued the case after an internal investigation by BoB showed Rs 6,172 crore (Rs 61.72 billion) was sent from India to Hong Kong for import of cashew nuts, pulses and rice, but nothing was imported and the money was deposited in 59 bank accounts of several companies.
Bhatia was a middleman and also an exporter who had shell companies in India that used to remit money to the companies based in Hong Kong.
He also formed companies in Hong Kong. He has so far revealed that he had sent foreign remittances to the tune of Rs 420 crore (Rs 4.2 billion).

Aggarwal was working in tandem with importers and had formed many firms in India from where he used to send foreign remittance in advance from BoB in lieu of the imports that never happened.

He had formed companies in Hong Kong and Dubai to transfer the difference in import value to save customs duty in the bank account of the importers.
During this period, he had sent foreign remittances to the tune of Rs 430 crore (Rs 4.3 billion).