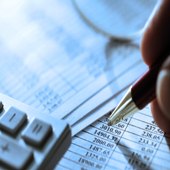 The Maldives government has directed Maldives Airport Company Ltd to conduct a forensic audit of the accounts of GMR Male International Airport Ltd.

Masood Imad, media secretary to the Maldivian President, says: "We have asked MACL to hire a firm like KPMG to conduct a forensic audit of the firm's accounts.

"According to our record, MACL has received $78 million as upfront fee for the concession till now, though it was supposed to have got $105 million."

The concession has different components of the amount the firm has to pay.

These are an upfront fee to the Maldives government-MACL combine, a fixed annual concession fee and share of fuel and non-fuel revenues.

GMR says it has already paid $111 million as concession fee in last two years.

The allegation was GMR Infra showed in its books a payment of $105 million, and not $78
million.
The firm says it follows the International Financing Reporting Standards, under which it has to take in its books in the first year itself a charge of $21 million, which is the cumulative net present value of a minimum payment of $1.5 million.
This has to be paid to MACL annually, irrespective of business.
The other part ($3.5 million) has been spent on paying consultancy fee to IFC, which orgainised the bid, and includes the pre-bid expenses of $2.5 million by GMR.
Imad says it has been decided the airport would now be run by MACL, but the government will invite Indian infrastructure players to build the new airport.
"We will not give the concession to anyone, but have told MACL to involve Indian infrastructure players like the Tatas, who are already here, to build the airport.
"The allegation that we are being funded by the Chinese is absolutely wrong. India is our big brother," he adds.