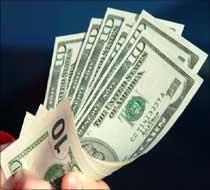 Indian markets are down 25 per cent since the start of the year, while MSCI's Emerging Market Index is down 21.48 per cent in the same period.

But in dollar terms, the MSCI India index is now down 36.8 per cent, compared to a 18.8 per cent decline in the MSCI AC Asia Pacific ex-Japan index, CLSA says.

At the start of the calendar year, inflation and the central bank's rate tightening cycle had hit investor sentiment, but now the overall mood has turned dour.

Even after the central bank announced an explicit change in stance, the markets failed to show any enthusiasm. Equity strategists have come out with more negative pronouncements on the economy.

Christopher Wood of CLSA writes in his weekly report titled 'Greed & fear', "Friday's selloff in the Sensex in the face of no rate cut from the Indian central bank is ominous, most particularly given the benign action in other markets that day.

'Greed & fear' has been waiting for the news in India to get better, on the view that the litany of bad news in 2011 must trigger a more resolute government response.

But the reverse keeps happening, with the overwhelming impression of a growing political vacuum at the top in Delhi and resulting intensifying infighting in the ruling
Congress Party."
This has come as a shock to many, as Wood is known to be a big India bull. What's worrying Wood is the "potential for a reflexive vicious cycle in Indian assets, be it currency, bonds or equities, where negative news builds on itself.
This seems to have already happened to the rupee, where the local currency went into free-fall. CLSA has cut its India weightage by four percentage points (now neutral).
Kotak Institutional Equities believes GDP growth for FY12 could be lower than seven per cent and could lead the Reserve Bank of India to start cutting the repo rate at its annual policy statement for FY13.
It also believes that FY13 is unlikely to be any different, in the absence of significant policy measures from the government, that could revive investor sentiment.
CLSA and Kotak aren't the only players to take a negative view on India. Citi in its India Outlook for 2012 has stated: "India's high dependence on excess external capital -- for corporate investment growth, filling its current account deficit gap and keeping interest rates low -- has only increased, as the economy has grown.
What can be a virtuous cycle has turned vicious.
The economy needs support from the markets for the cycle to being virtuous." Citi puts it aptly -- the Indian economy clearly is in "need of some luck."