Upbeat over the Jet-Etihad deal and the proposal to launch Air Asia India, Civil Aviation Minister Ajit Singh on Tuesday said foreign airlines have realised the massive growth potential of the Indian aviation sector and were evincing keen interest in it.
With the government allowing foreign airlines to invest in Indian carriers, "it is clear that foreign airlines have realised the growth possibilities of the Indian aviation sector and are keenly interested," he told reporters in New Delhi.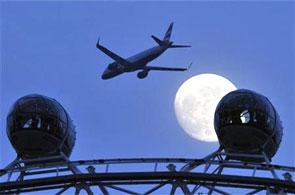 Jet Airways has clinched a deal with Gulf carrier Etihad Airways while "IndiGo already has 49 per cent FDI," Singh said.
Caelum Investments, a US-based firm owned and run by former CEO of US Airways Rakesh Gangwal, owns 48 per cent of IndiGo. Other stakeholders include IndiGo's parent company InterGlobe Enterprises which owns 51.12 per cent.
"While Air India has the best deal as they have the government as their bank, only SpiceJet and GoAir remain. Only they can tell you (about their investment plans)," he said, adding that as far as Kingfisher Airlines was concerned, it was non-existent.
Regarding Jet-Etihad, Singh said the allocation of enhanced flying slots would be done only after they get the required clearances from the SEBI and FIPB. "The matter will then go to the Cabinet Committee on Investments for its nod."
On Air Asia India, Singh said the airline company was yet to submit names of its Directors and CEO, which are required for security clearances by the Home Ministry as per rules. "I don't expect any problems. We have already sought information."
Regarding Kingfisher Airlines' dues to AAI, the Minister and AAI Chairman V P Aggarwal said the state-run airports body has already filed a criminal suit on bouncing of cheques worth Rs 117 crore and a civil suit for recovery of an additional Rs 300 crore in Mumbai courts.
Kingfisher's bank guarantees have already been encashed by the AAI, he said.
Photograph: Toby Melville/Reuters