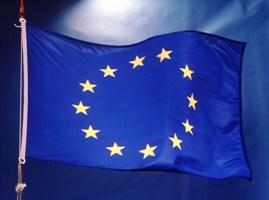 Amid India's hard posture that the food security issue is 'non-negotiable', the European Union on Wednesday said that every human has the right to food security but the programme should not distort the global agriculture market.

"Every human being has the right to food security, either living in India or (elsewhere), . . . discussion at stake is how do you make sure that the food security programme does not distort the agriculture market," European Union Trade Commissioner Karl De Gucht told reporters in Bali at a press briefing after the plenary session of the WTO ministerial conference.

Trade ministers and diplomats from around 130 countries are participating in the four-day meeting that started on Tuesday.

The G-33, grouping of 46-member developing nations, including India, China and Indonesia, has proposed to amend the WTO Agreement on Agriculture in order to procure foodgrain from poor farmers at minimum support price and sell them to poor people at cheap rates through public distribution system.

Developed regions such as the EU and the US are against stockpiling of foodgrains, which is used by India to supply cheap grains under its food security programme.

India's Food Security Act entitles its 82 crore (820 million) people to 5 kg of foodgrains per person a month at Rs 1-3
per kg.
The country needs 62 million tonnes foodgrains a year to implement the law.
"For India, food security is non-negotiable.
"Need of public stock-holding of foodgrains to ensure food security must be respected. Dated WTO rules need to be corrected," Commerce and Industry Minister Anand Sharma said while addressing the plenary session.
Developed countries have raised concerns that India's public stockholding would distort global prices if released in the international market.
India, however, has said that it would not release that foodgrain in the global market.
"India has to show flexibility if each one stick to its own solution then there will be no agreement," Gucht said.
"We have to find a way on the food security issue and having a definite solution in Bali to my mind is not possible and I hope that India also realises this, and this paves the way for possible compromise," he added.
On trade facilitation agreement, he said that the pact is important for everybody.
"EU has no problem on what is there on the table".
But he admitted that there are still lot of issues that need to be resolved.
© Copyright 2023 PTI. All rights reserved. Republication or redistribution of PTI content, including by framing or similar means, is expressly prohibited without the prior written consent.