Some analysts see more upside in FMCG stocks given the performance gap between the sector and the market.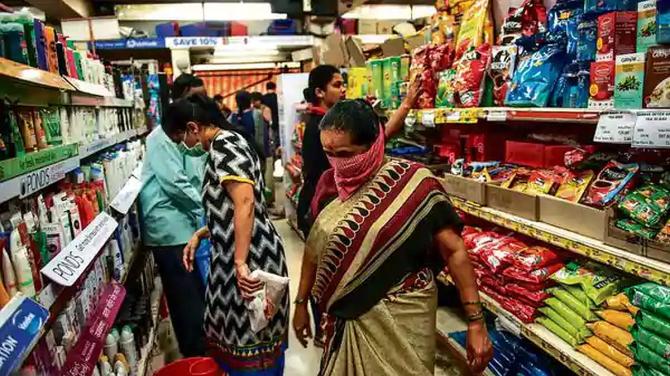 After sitting on the sidelines for nearly four months, fast-moving consumer goods (FMCG) stocks such as Hindustan Unilever, ITC, Nestle India, Dabur, and Britannia have begun to perk up.
The BSE FMCG Index has risen 7.3 per cent since the end of November, against a 4.1 per cent rally in the benchmark BSE Sensex.
In comparison, the FMCG index was up just 2.4 per cent between July end and November, against 17.4 per cent rise in the Sensex index during the period.
Some analysts see more upside in FMCG stocks given the performance gap between the sector and the market.
The BSE FMCG index is up just seven per cent in the last 12-months against 13 per cent rally in the Sensex.
The market rally has also closed the valuation gap between FMCG stocks and the Sensex.
This has made the current valuation of FMCG attractive.
Historically, the FMCG index has moved in tandem with the broader market, albeit with a lag.
For example, the recovery rally in April and May was led by FMCG, pharma and technology stocks, before it was passed on to other stocks.
Analysts now expect the second round of sector rotation to start and it is likely to be led by FMCG stocks.
"The Street also expects FMCG stocks, especially those with strong rural footprint, to gain from food inflation. High food inflation has benefitted FMCG companies in the past: Periods of high food inflation (FY09-14) have seen high FMCG growth.
"Conversely, the past 5-6 years have been lacklustre for FMCG growth, while also clocking low food inflation," writes Percy Panthaki of IIFL Securities in a recent report.
According to IIFL, high inflation makes it easier for consumer goods makers to take price hikes and improve margins.
Besides, it translates to high wage growth in the farm sector that leads to higher demand for low-ticket consumer items such as biscuits, tobacco products and soaps.
In the FMCG space, Emami, Jyothy Labs, Colgate and Dabur are companies with high rural salience and could benefit from the higher food and agri-product prices.
The current rally in FMCG space is being led by large-cap stocks such as Marico (up 10.8 per cent since November end), Hindustan Unilever (up 10 per cent), and ITC (9.8 per cent).
Photograph: Reuters