The fast-growing, high-margin branded spices business is turning out to be an interesting growth opportunity, which to an extent was reflected in the Sunrise-ITC deal, with multiple parties from PE to strategic players joining the fray.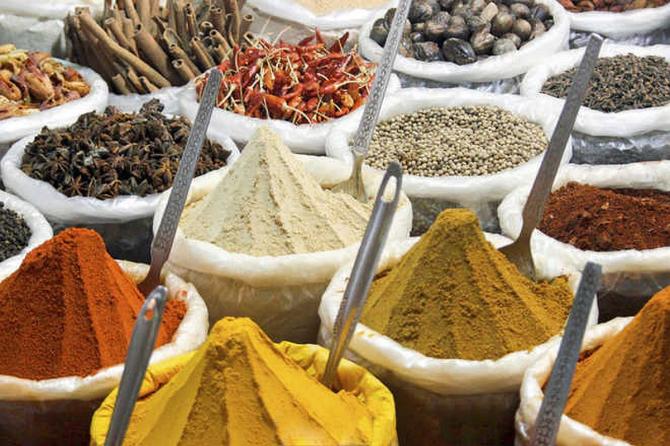 It is uncharacteristic of ITC - known to favour building brands from scratch - to make a big-ticket acquisition.
But last month, the diversified conglomerate sealed its biggest acquisition deal to date, paying Rs 2,150 crore for Kolkata-based Sharma family-owned, Sunrise Foods; additionally, the sellers are entitled to a contingent consideration of an amount not exceeding Rs 150 crore, payable upon Sunrise achieving mutually agreed operational and financial milestones over a period of two years.
Roughly, the deal size is close to four times the turnover of Sunrise which stood at Rs 591.50 crore in 2019-20.
Why did it make sense?
The fast-growing, high-margin branded spices business is turning out to be an interesting growth opportunity, which to an extent was reflected in the Sunrise deal, with multiple parties from private equity (PE) to strategic players joining the fray.
PE players have been taking interest in the branded spices space for a while now.
According to data from Venture Intelligence, since 2015, 17 PE/VC (venture capital) deals involving companies engaged in spices have taken place.
The largest at $185 million was General Atlantic's investment in Capital Foods, which owns the Ching's Secret brand, in 2018.

In terms of product portfolio, however, Ching's Secret is quite different from Sunrise, which is focused mainly on spices.
But Sunrise may not be the last regional brand on offer, pointed out analysts.
There are other family-owned spice companies that are engaged in talks with companies for sale.
One of the reasons Sunrise exited was that it was unable to commit to a growth strategy and there was huge scope for expansion beyond what it had already achieved.
Sunrise, incidentally, has been growing at a compounded annual growth rate (CAGR) of 24-25 per cent for the past nine years.
The Rs 63,000-crore spices business is largely unbranded with the share of branded packaged at about 30 per cent.
The branded segment has been growing at 15-20 per cent at the cost of unbranded, which probably explains why national players are suddenly woke to the segment and its growth prospects.
Additionally, with the overhang of Covid-19, the pace of the shift could just get accelerated.
As Hemant Malik, divisional chief executive ITC Foods, explained, "The spices segment has been growing steadily because there is a conversion from unbranded to branded.
"Now, Covid-19 will just fast-forward the shift as consumers are increasingly looking for trust and quality."
During the initial stages of nationwide lockdown to contain the pandemic, spices witnessed the same kind of panic buying as staples, both being an important part of in-the-kitchen segment.
While out-of-home consumption fell, in-house consumption of spices surged 25-30 per cent.
Margins on spices are also handsome, ranging between 30 and 45 with blended spices accounting for a higher share.
The Indian market is fragmented and is led by several regional brands - MTR (South), Ashok & Goldiee Masale (North), Everest (pan India, mainly in North), MDH (pan-India, mainly in North), Ashi (Tamil Nadu), Shakti (Tamil Nadu) and Badshah (West).
Now, big consumer companies are trying to give it a national flavour.
ITC was already present in the spices segment through Aashirvaad, a market leader in Telengana and Andhra Pradesh.
With the acquisition of Sunrise, it will now be a two-brand play.
"Our aspiration is to significantly scale up the spices portfolio and expand the spices footprint across the country.
"Sunrise is a clear market leader in eastern India with a robust portfolio of both basic and blended spices.
"This acquisition will enable us to strengthen our presence in the focus markets leveraging the brand connect of Sunrise together with the sourcing and supply chain capabilities of ITC's agri business," Malik said.
Last year, Emami Agrotech, the edible oil & bio-diesel arm of the Rs 20,000 crore Emami Group, announced its foray into the spices category with the launch of Emami Healthy & Tasty Mantra.
The target is to make Mantra a Rs 500 crore brand in the next three to five years.
"We are currently present in Bengal, but we will be launching in all states where our edible oil is present in the next i6 to 12 months," said Aditya Agarwal, director, Emami Group.
Agarwal explained, "Since we are in Bengal, our spices are specially designed for the Bengali palate.
"As we go into different states, we will adapt to the local tastes and preferences."
One of the reasons spices has been a localised play is because brands have been able to carve out their strongholds by coming up with innovative blended spices specific to markets.
What works in the east, may not in the north, west or south.
Agarwal said regional brands will continue to have their strongholds.
Analysts, too, said that the unbranded was such a large segment that there was room for regional and national players to grow the branded segment.
The other spices brand which is expected to gain traction going forward is Sampann from the Tata Consumer Products stable.
In the annual report, Sunil D' Souza, managing director and chief executive officer, Tata Consumer Products, said Tata Sampann was a mega brand in the making.
He believes that carving a strong brand through sharp consumer insights, products that offer value and brand communication was key to achieving it.
Apart from spices, the Tata Sampann brand, also extends to pulses and ready-to-cook mixes.
According to a Credit Suisse report, Tata Consumer has a small turnover in spices at Rs 60 crore, but is expected to see a strong CAGR of 40 per cent over FY20-23.
The report also said that while there were front-end similarities with tea which could be used to scale up, the inorganic route may be a quicker path to growth.
Last month, at the company's annual general meeting, D'Souza while making a presentation had described the Sampann brand as a "diamond in the rough" to shareholders.
How much of its shine would be powered by spices remains to be seen.
Photograph: PTI Photo