Finance Minister P Chidambaram on Monday came down heavily on wealthy promoters of companies that were not servicing bank loans, citing losses. Expressing his concern over a surge in banks' non-performing assets (NPAs) and cases of restructured accounts, he asked lenders to take stern action for recovery of their dues.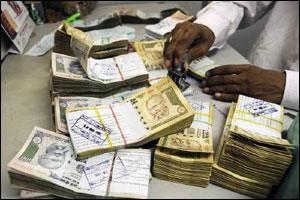 "We cannot have an affluent promoter and a sick company. Promoters have to bring in additional money and companies have the duty to pay back loans. Banks have got the message. Without doing anything that will kill the business of the industry, they will have to take steps to recover their NPAs," the finance minister said after a review meeting with the heads of public sector banks on Monday.
Asked whether the banks would ask Kingfisher Airlines promoter Vijay Mallya to clear dues by bringing in his own money, Chidambaram said he would not comment on a specific company. However, some bankers said the grounded airline was mentioned in the closed-door meeting.
A consortium of 17 banks, led by State Bank of India (SBI), has dues of over Rs 7,000 crore (Rs 70 billion) on Kingfisher. The account has turned non-performing for most banks, which are said to be considering attaching some of the grounded airline's properties and encashing securities to recover their dues.
"We are blazing all guns and taking all steps for recovery (of Kingfisher loans)... There is a core group. It is assessing what are securities, what can be disposed of quickly, (and) then put on auction," SBI chairman Pratip Chaudhuri said after the meeting.
SBI alone has an exposure of Rs 1,600 crore (Rs 6 billion) to the airline company, the highest among all lenders. It is followed by Punjab National Bank and IDBI Bank (Rs 800 crore (Rs 8 billion) each). Bank of India and Bank of Baroda have exposures of Rs 650 crore (Rs 6.5 billion) and Rs 550 crore (Rs 5.5 billion), respectively.
Financial Services Secretary Rajiv Takru said banks were trying to make a distinction between wilful defaulters and those genuinely stressed. He said action would be taken in cases where people could afford to repay loans, but were choosing not to do so.
As the economy has slowed down and companies are finding it difficult to repay their loans on time, gross NPAs of government-run banks have risen from Rs 71,080 crore (Rs 710.8 billion) at the end of March 2011 to Rs 1.55 lakh crore at December end. Corporate accounts constitute a little more than 50 per cent of these NPAs. There are 172 companies that have more than Rs 100 crore of loans that have turned non-performing. The combined debt of these firms stands at Rs 37,194 crore (Rs 371.94 billion).
The finance minister said the recovery had improved over the past two months but banks needed to take more steps to deal with the rising NPAs.