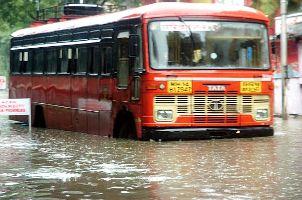 The domestic tourism sector, already facing a slowdown due to high airfare, is in for another setback.

Floods in Uttarakhand and parts of Himachal Pradesh could bring down the tourism business by an estimated 30 per cent in the segment, while forcing thousands of travellers to defer their visit to the two states.

Hotels' occupancy level, usually 100 per cent in the peak season, is down to 20-30 per cent, as tourists fear they might get stranded.

The total room supply in Uttarakhand is estimated at over 10,000.

These include the rooms offered by branded hotels like the Ananda Resorts in Mussoorie and Radisson, Country Inn and Sarovar Hotels in Haridwar.

Among major brands present in Himachal Pradesh are The Oberoi, Radisson, Holiday Inn, and some heritage hotels run by Welcomgroup.

The supply of rooms in the state stands at an estimated 25,000.

In 2011, Uttarakhand had received over 26 million and Himachal Pradesh over 15 million domestic tourists.

"People are apprehensive of coming here and are cancelling their bookings.

"We are only getting some corporate clients and people who have returned halfway from the char-dham yatra," says Abhineet Nath, general manager, Ambrosia Sarovar Portico, Haridwar.

"The occupancy level is falling because of scaremongering, too. . . Leisure destinations should be fine in some time; it's the religious places that are affected," said a senior hotel official who did not wish to be named.

With rescue mission in full swing, even the state tourism authorities are advising against travel for a month.

"Tourism is the main business of the state and this is the peak season for char-dham yatra.

"All routes have been closed and all businesses have been hit because of the natural calamity," said A K Singh, joint director, Uttarakhand Tourism.

The yatra, which begins in May and goes on till November, attracts the highest number of tourists in May and June.

Travel companies, seeing massive cancellations, are now advising tourists to visit these destinations in August.

"We are offering customer-friendly plans for reschedule and cancellations, ensuring normal rules don't apply.

"We are also making alternative arrangements for those stuck.

"But only the army and police can help in several cases," said Mohit Gupta, chief business officer (holidays), MakeMyTrip.

At the beginning of the summer season this year, Uttarakhand and Himachal Pradesh were expected to lead domestic tourism, attracting more visitors than Kashmir, which was the top destination last year.

Both religious and leisure travellers throng destinations in these states around this time of the year.

"The tourism industry has gone for a toss.

Hotels are flooded and busy evacuating people," said Indian Association of Tour Operators President Subhash Goyal.

Though the floods have come towards the end of the summer travel season, the local economy has been severely hit.

"The situation is grim and the tourists who have booked their tours have postponed their visit.

"Those who were travelling with us are safe. Most of them have returned,'' said a senior Cox and Kings spokesperson.
Image: A state transport bus at Dadar; Photograph: Sahil Salvi