Tinesh Bhasin tells you what you can expect.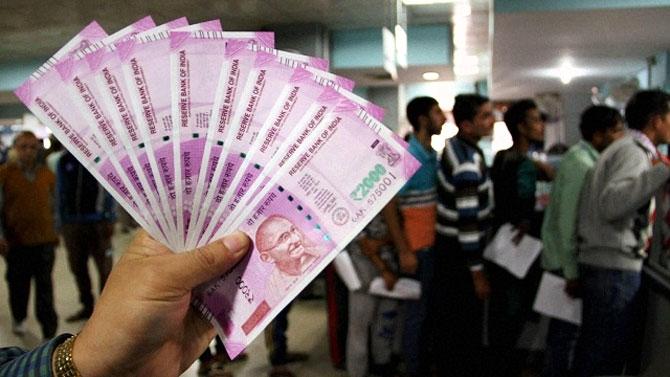 Getting compensation from an airline, in case of delays, is a grey area for customers. Most of them are unaware of the rules guiding the process.
And getting help from airlines isn't easy as well.
"Airlines are not upfront about the benefits and compensations passengers can get for the inconvenience. Most of the times, a passenger has to fight for it," says D Sudhakara Reddy, founder and national president, Air Passengers Association of India.
A passenger, for example, doesn't get any compensation if a flight is cancelled due to bad weather.
But there's no way for passengers to know if the reason the airline gives is genuine.
"If your airline claims that the flight is cancelled due to bad weather but another airline is operational, there's obviously something amiss. Passengers should ask the airline to convey the reason in writing," adds Akanksha Anshu, co-founder and managing director of Refundme.in
The company helps passengers to get compensation from airlines for a commission.
In the past one year, around 1.3 million passengers were affected due to flight cancellations, delays and were denied boarding.
With the monsoon already making its presence felt, passengers may face delays and cancellations due to bad weather.
While the Directorate General of Civil Aviation has laid down rules for compensation for different circumstances, it's not always easy for passengers to claim it.
An airline has no obligation to pay compensation in cases where the cancellations and delays have been caused by an event beyond their control such as political instability, natural disaster, riot, flood, explosion, and so on.
Anshu suggests passengers should not always go by the reasoning and settlement that an airline offers. They should understand the norms mandated by the aviation regulator to get the best compensation.
According to DGCA rules, if a flight is cancelled, the airline needs to inform passengers two weeks in advance, and it also needs to either refund the tickets or offer an alternative flight.
In case the passengers are informed of the cancellation less than two weeks, but before 24 hours, of the scheduled departure, the airline needs to offer an alternate flight allowing them to depart within two hours of their booked scheduled time of departure.
If the airline fails to do so, passengers can get a compensation of up to Rs 10,000 depending on the difference of time between the original flight and the alternative one.
When it comes to delays, there are no compensations for passengers, but the operator needs to provide meals and refreshments to passengers.
If the delay is over 24 hours, then the airline also needs to give accommodation to fliers.
To make the best use of their capacity, airlines have also started taking more bookings on a flight than the number of seats available.
In case of cancellations, the extra passengers can be accommodated. But there are times when all the passengers turn up, and a few cannot be accommodated.
In such circumstances, according to DGCA norms, the airline should first ask for volunteers to give up their seats in exchange for benefits which the airline decides.
If a passenger is denied boarding against his will, then s/he receives compensation but you need to hold a confirmed ticket and should be at the airport at the specified time for it.
Depending on when the time between the original flight and alternative one, and whether a passenger flies or opts for a refund, fliers can get compensation of up to Rs 20,000.
The refund process is straightforward.
The operator can either pay you by cash or do a bank transfer.
Only if a customer agrees, airlines can give out travel vouchers.
For refunds, if the airline staff is not cooperative, you can approach the nodal officer of the airline.
Alternatively, you can approach the DGCA or file a complaint at the government's AirSewa portal -- airsewa.gov.in