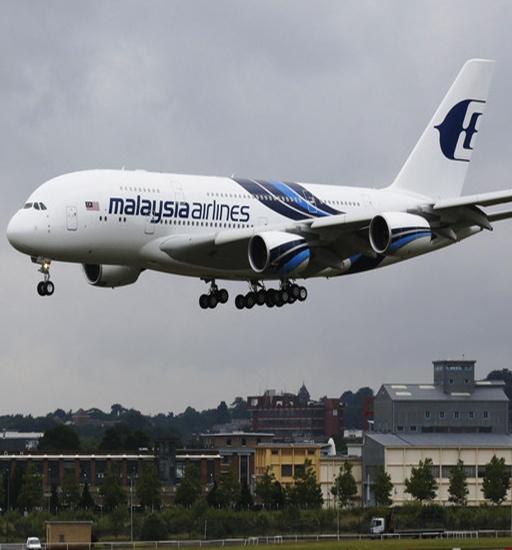 Travel companies are fielding questions about safety of airlines and flight routes, especially towards Europe, a day after the Malaysia Airlines disaster.
There were no immediate cancellations on Malaysia Airlines, but bookings were likely to take a hit in the coming days, sources said. Travel to Ukraine and parts of eastern Europe are seeing subdued demand.
The travel advisory to Ukraine by the Foreign and Commonwealth Office of the UK was updated after Flight MH17 from Amsterdam to Kuala Lumpur was "shot down" by rebel fighters in the area around Torez in Donetsk.
"Ukrainian International Airlines has cancelled flights to and from Donetsk up to and including 26 October 2014. If you are using this route, stay in touch with your airline," the advisory said. Most Indian flights to Europe do not fly over Ukraine.
"Now, airlines have to review their flight plans. Travellers are concerned," said Subhash Goyal, president of Indian Association of Tour Operators. India is a source of business and education-related travel for Ukraine. India had earlier issued an advisory to students to leave the country as soon as they could."
We will be able to assess the impact of the latest development in the next few days. However, two incidents back to back will scare travellers," said an executive with an online travel company who did not wish to be named.
Travel firms had seen a drop of 20-25 per cent in sales of Malaysia Airline tickets after the disappearance of an aircraft earlier this year. Bookings picked up after the airline slashed fares.
Malaysia Airlines flies to Delhi, Bangalore, Chennai, Mumbai, Hyderabad and Kochi.
It operates 66 weekly flights to Kuala Lumpur, connecting to destinations in the Asia Pacific. Malaysia's national carrier, one of Asia's largest, flies around 47,000 passengers daily to 60 destinations worldwide on four continents.