Bank dismisses mis-selling charges, says lawsuit filed after it initiated legal recovery action over loan default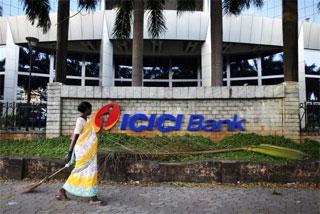 Five entities belonging to an investor have filed a lawsuit against ICICI Bank UK in Belgium, where the bank has a branch, claiming compensation of about $130 million, lawyers close to the development have said.
The entities have accused the bank of mis-selling financial products, which led to a loss of a $32 million to the group.
The claim for compensation is for the loss incurred, mis-selling and consequential damages.
The bank has, however, denied any wrongdoing.
"ICICI Bank has lending relationships with the customer. After the customer defaulted on its payments, the bank has initiated legal recovery actions against the assets of the customer to protect its interests. As a counter, the customer has filed a complaint against the bank for an old facility, which the customer repaid a few years ago.
"The bank has vigorously denied and rebutted all allegations and claims made by the customer. The matter is sub judice in a Belgium court," an ICICI Bank spokesperson said in an e-mailed response to query by Business Standard.
It is learnt the bank attached the customer's assets in Hong Kong after it defaulted on the loan.
According to people familiar with the development, the alleged mis-selling was in 2007-08; the lawsuit was filed early this year. Currently, the plaintiffs and ICICI Bank UK are giving submissions to the court. A hearing is scheduled for June 2015.
It has been alleged though the bank sold financial products such as snowball interest rate swaps, targeted accrual redemption note options and Box options, it did not explain the risks.
ICICI Bank UK is one of the three foreign subsidiaries of ICICI Bank; the others are in Canada and Russia.
ICICI Bank UK has nine branches in the UK and one each in Belgium and Germany.
At the end of September this year, ICICI Bank UK's total assets stood $4.16 billion, while loans and advances were $2.71 billion.
For the quarter ended September, the bank recorded a profit after tax of $5.1 million.
At the end of the quarter, the bank's capital adequacy ratio was 23.1 per cent.