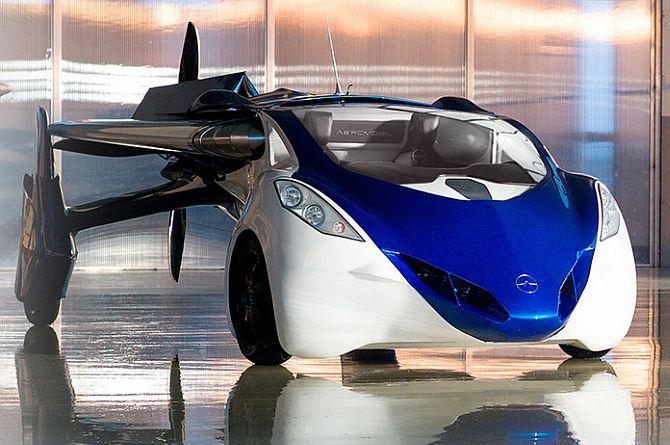 A two-seater flying car which can take flight from any clear road could go on sale as early as 2017, potentially changing personal transport on a global scale, its manufacturers say.
The Czech-built vehicle can hit over 160 kph on the ground and it flies at 200kph on twin propellers.
The car can land on just 150 feet of grass, and fly for up to 690 kilometres.
It can be used in road traffic anywhere in Europe, and needs just 750 feet of clear road to take off. The car's manufacturers hope it will "change personal transport on a global scale.
"We believe that by 2017 we'll be able to launch this to market," said Juraj Vaculik, CEO of Slovakian company Aeromobil.
"We don't even need airports. If something like a flying Uber and flying Lyft will be on the market, I think many users will find this a very efficient way to move," Vaculik said.
The company is in near-final prototype stage - and unlike other rivals, meets the criteria both for planes and for road vehicles in Europe, 'Metro.co.uk' reported.
The car is equipped with an autopilot - and a parachute for emergencies - and its makers hope it will herald a new age of "door to door" transportation.
The working model was designed and built in just 10 months. Aeromobil also has toughened suspension, so that the car can take off from relatively rough terrain, including paved streets or parkland.
However, Vaculik admits there are still some hurdles regarding where the plane is allowed to fly and take off.
The company is yet to confirm a price tag or release date for the vehicle.
Photograph courtesy: Aeromobil