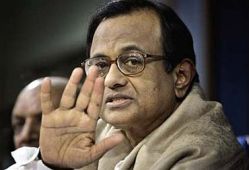 Armed with the Budget proposals to bring down the fiscal deficit, the Finance Ministry will pitch for a ratings upgrade at series of meetings with the global agencies over the next few weeks beginning with Fitch from Friday.

"The Fitch team will come on Friday. Representatives from Standard & Poor's and Moody's are scheduled to visit on April 25 and May 5 (respectively)," a senior Finance Ministry official said.

The officials, sources said, will impress upon rating agencies the resolve of the government to follow the path of financial prudence and bring down the fiscal deficit to 3 per cent by 2016-17.

Finance Minister P Chidambaram in 2013-14 Budget has proposed to bring down the fiscal deficit to 4.8 per cent from 5.2 per cent in 2012-13.

To promote growth and investment, the government has announced various measures like allowing FDI in multi-brand retail and raising foreign investment caps in various other sectors.

The government also implemented partial decontrol of diesel and capped subsidised LPG cylinders, with a bid to check the rising subsidy bill.

The Fitch representatives will meet Department of Economic Affairs Secretary Arvind Mayaram and other senior officials from various departments including capital markets, infrastructure, revenue and disinvestment, the official said.

Both S&P and Fitch had earlier threatened to downgrade India's credit rating as an aftermath of the expansionary policy which led to a rising fiscal deficit.

The fiscal deficit had touched a high of 5.8 per cent in 2011-12.

After the presentation of Union Budget, S&P and Fitch had said India's sovereign rating is unaffected but had warned that policy execution and controlling subsidies would be the key risks to look out for during the year.

S&P currently rates India as 'BBB-', lowest in the investment grade, with a negative outlook.

Any further downgrade will push India's rating to the junk status, making it difficult and costlier for Indian entities to borrow funds overseas.

After lowering India's credit outlook to negative, Fitch had in August last year said the possibility of downgrading the country's sovereign rating is more than 50 per cent in the next 12-24 months unless reforms are carried out.

The negative outlook suggests that there is a more than likely chance of Fitch revising rating downward from 'BBB-' to 'BB+'.
Image: P Chidambaram