You can save Rs 35,000-Rs 50,000 in lawyer's fee at a district forum and several lakhs at the National Consumer Disputes Redressal Commission.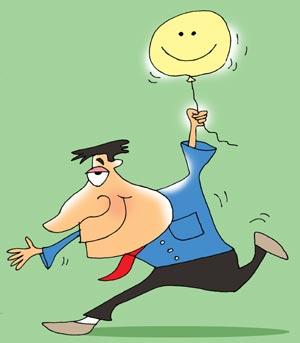 The number of consumers fighting their own cases has been dropping drastically.

"Around 15 years back, 95 per cent of the complaints were represented by consumers themselves. Today, it's only around two per cent," says Jehangir Gai, a consumer activist.

And as consumers have stopped fighting their own cases, the number of complaints too have dropped.

In 1999, around 1,500 complaints were filed in the Mumbai Suburban District Forum. At present, it's only about 500.
What makes consumers afraid of filing complaints?

They shy away because of the time-consuming procedures. Lawyers say that presiding officers (retired judges who hear cases) have been introducing new procedures that are very technical for a common man to follow.
Before becoming an advocate, Abhilash Panickar experienced it first-hand while he was working as an employee with a software firm.
He approached the forum against a cooking gas service provider and it took him three attempts to get the filing procedure right, which followed months of document submission.
Despite the hassles, experts say that an individual should fight his own case if he can clearly and fluidly present the facts of the case in front of a forum.
"If the stakes are high and involve questions of law, one may engage an advocate, otherwise one should fight his own case," says H K Awasthi, who heads the legal unit of Consumer Voice.
Also, look at the consideration involved. If it's a complicated property dispute worth crores of rupees, hiring a lawyer makes sense.
But if it's against a white goods company that involves a dispute of Rs 50,000 to Rs 1 lakh, one should fight on his/her own. A lawyer at the lowest level, a district forum, can charge anywhere between Rs 25,000 and Rs 50,000 for a case that can span over two years.
Hiring a lawyer also has its own problems.
Gaurang Damani, an electrical engineer, who has won several public interest litigations fighting cases on his own, says that a complainant knows the nitty-gritty of the case better than a lawyer.
A lawyer also handles several cases at the same time and may appear to be dispassionate about your case. Many a times, lawyers send their juniors for the hearing.
While you don't need to have a legal background to fight a case in a consumer forum or commission, there are a few things that you should be aware of.
Before approaching a consumer court
Check if you can be considered a consumer by consumer courts.
A consumer is any person who avails of goods or services for a consideration, which can be monetary or non-monetary.
For example, if a developer takes your land and promises to give you three flats in exchange, you'll be a consumer, despite no money being involved.
Also, each beneficiary of the goods and services can claim separate compensation.
All family members, for instance, can claim compensation separately if they receive deficiency of services by an airline.
However, if a consideration is not involved, you cannot approach the consumer forum - say a hospital providing free health care for all.
Also, you cannot approach a court if you don't have receipts that prove you have paid for the goods or services, unless the other party admits it.
Before taking a company to court, you need to have proof that you have corresponded with it to correct the deficiency.
Ensure that the company has received your letters or emails and didn't act on them, or its response was not appropriate.
Send letters through registered post or courier services that can give you proof of delivery.
Be very specific in the correspondence and detail out the problem. At the same time, do maintain civility of language.
It's not mandatory for a person to send a legal notice to the opposite party.
"The purpose of a legal notice is to threaten the party to act. But it can also alert the company and backfire on you," says Panickar.
For example, if you send a legal notice to a realty firm, it can sell the flat in contention.
It's profitable for the developer to sell the flat even if the forum asks him to pay compensation.
Each consumer court has a jurisdiction to admit cases based on the consideration involved.
For up to Rs 20 lakh, you need to first approach the district forum.
For an amount above Rs 20 lakh but up to Rs 1 crore, the state commission needs to be approached. One should directly file a case in the National Commission for an amount over Rs 1 crore.
There's a limitation of two years for filing a complaint. Beyond that, the forums will not entertain your application.
Procedure
Even if you are going on your own, do seek the help of an expert. Approaching an NGO working on consumer issues is the best option.
They are experienced, their charges are reasonable and they have a commitment.
To know the format of the application, approach the clerks and request them for a recently-filed complaint.
To start with your case, file the application in the forum.
Then, ensure that your case is listed on board and admitted.
The other party is notified on admitting the case. Once notified, the company will file its version.
Both the parties then need to file an affidavit of evidence, followed by written argument.
Both the parties are then called for argument. After listening to both the sides, the president will pass an order.
If you are unhappy with the ruling, you need to apply to the State Consumer Disputes Redressal Commission within 30 days of receiving the certified copy of the order.

The same goes for approaching the National Consumer Disputes Redressal Commission.
Depending on the city, the case can go on for years.

In Buldhana, for example, you can get an order in three months, whereas in Mumbai Suburban and Delhi forum it can take up to six years.
COURT ETIQUETTES
Never argue with the judge. Rather, take permission to explain your side once again
Maintain civility even if the lawyer of the opposite party provokes you
Be thoroughly organised and carry all your documents. When arguing your case, you should be able to easily pull out relevant documents immediately

Iluustration: Uttam Ghosh/Rediff.com