Several Indian fertiliser companies are in talks with foreign firms to set up production units jointly, the government said.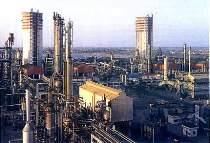 "... various Indian fertiliser entities are in dialogue with the fertiliser entities abroad for establishing joint ventures for production of fertilisers/raw materials," Minister of State for Chemicals and Fertilisers Srikant Kumar Jena said in a written reply in the Rajya Sabha.
He, however, did not disclose the names of the companies in talks at present. In the last three years, the minister said that domestic firms such as the Indian Farmers Fertiliser Cooperative Limited and Coromandal International Limited have signed joint ventures abroad for production of fertiliser.
IFFCO has invested $682 million in a JV with Jordan Phosphate Mining Company in December 2007 for production of phosphoric acid in Jordan. The plant has a capacity of 0.45 million tonnes per annum and production is likely to commence in 2013, Jena said.
Besides investments in Jordon, IFFCO has also bought one per cent of the total equity of Glow Max Agri Corp Canada  for setting up a Muriate of Potash production facility in Peru.
The production is likely to start in 2013. Similarly, Coromandal International Limited together with Gujarat State Fertilisers and Chemicals, have formed a JV company, Tunisian Indian Fertilisers S.A, for production of phosphoric acid with Groupe Chimique Tunisian and Campagnie Des Phosphate De Gafsa.
The plant in Tunisia will start production in the first quarter of 2011. The estimated cost of the project is $500 million, the minister said.