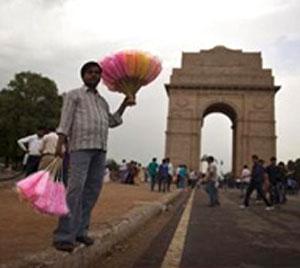 The finance ministry on Thursday said the US Federal Reserve's decision to trim its monetary stimulus will not affect the Indian markets and all steps would be taken by the Reserve Bank of India and the government to ensure financial stability.
"Both the government of India and the Reserve Bank of India will continue to remain vigilant and will take whatever steps are necessary to ensure that there is stability in the financial markets," the ministry said in a statement.
The US Federal Reserve on Wednesday decided to cut its bond purchases by another $10 billion. It has now decided to purchase $65 billion per month of mortgage-backed securities and longer-term treasury securities as against $75 billion per month earlier.
"This decision was expected and should not in anyway surprise or affect the Indian markets. However, it may be noted that $65 billion is not a small sum and will continue to infuse a large amount of liquidity into the world markets," the statement added.
The announcement of the Federal Reserve sent markets to a tizzy with the BSE Sensex plunging over 225 points in early trade and the rupee losing 33 paise to trade at 62.75 a dollar.
The finance ministry reaffirmed that the Indian economy is better prepared for the consequences, if any, of the taper.
© Copyright 2020 PTI. All rights reserved. Republication or redistribution of PTI content, including by framing or similar means, is expressly prohibited without the prior written consent.