Overall, cumulative direct investment from China stood at just $2.05 billion till June 2018, according to consolidated DIPP figures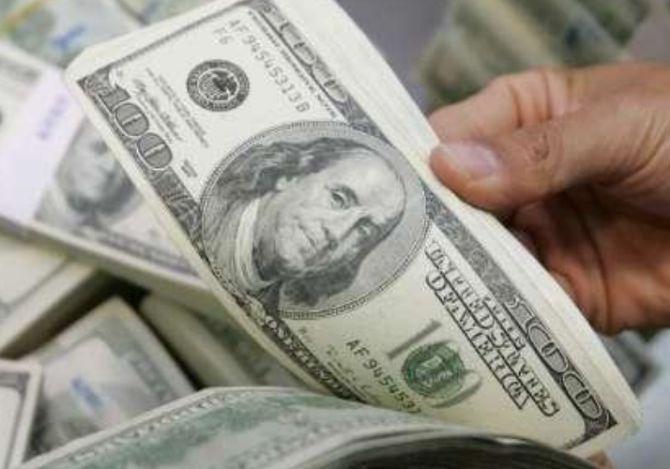 Constantly billed as the biggest source of foreign direct investment (FDI) by the government, inflow of capital from China, has in reality reduced over the past four years.
According to a recently released report by the Department of Commerce, India received FDI equity inflows worth $494 million from China in 2014-15, the year the Narendra Modi-led government took charge.
After reducing to $461 million in the year after, the figure has since then fallen to $277 million in 2016-17 and a lowly $141 million in the April-December period of 2017-18.
While the report claims that tougher clauses put in place by Beijing are behind the dwindling figures, the numbers show that the total FDI flowing out of China has remained a substantial $101 billion in 2016-17.
On the other hand, India has remained an attractive investment destination, continuing to pull in higher FDI from elsewhere ($43 billion in the same year).
"We expect this to go up as Chinese investors are eyeing major capital infusion into a couple of projects across the country. Most of these are in the digital space," a senior official from the Department of Industrial Policy and Promotion (DIPP) said.
Overall, cumulative direct investment from China stood at just $2.05 billion till June 2018, according to consolidated DIPP figures.
This made China the nation with the 18th largest foreign investment portfolio in India.
Interestingly, this is less than the $2.7 bn investments by Italy or tiny Luxembourg.
India unsure on investment demands
The government of China has told Delhi that it wants more industrial parks allocated for Chinese firms, as well as expeditious discussion on an investment treaty.
Discussed in March this year, when Chinese Commerce Minister Zhong Shan visited New Delhi, little forward movement on the proposals have been made, a senior government official said.
Despite agreements between Gujarat, Maharashtra and Haryana and Chinese holding companies to develop multiple industrial parks, little has progressed on the ground and only two parks have opened.
"We have told the Chinese government to get in touch with the department of economic affairs under the finance ministry, which handles such matters," he said, adding that restarting a BIT discussion with China might not rank high on India's priorities.
From 2016, the government of India had terminated the Bilateral Investment Treaty it had entered into with various countries, including China.
The government now maintains that all future investment pacts will be negotiated under the framework of the model the treaty issued by the government in 2015.
The one with China had come into force in 1996.
Chinese footprint in tech, digital space set to widen
"Even having a treaty did not really help us earlier with regard to China. Wherever Chinese firms saw an opportunity, they invested anyway," a Delhi-based policy expert said.
This sounds true for the automobile industry that has continued to suck in a majority (53 per cent) of all Chinese investments.
But the commerce department report has pointed out the technology and digital industries as those that will lead the entry of Chinese funds into India in the years ahead.
"India's smartphone market comprises 51 per cent Chinese firms such as Xiaomi, Oppo, Vivo, Lenovo and Huawei. Huawei Technologies is planning to increase handset production capacity in its Chennai factory in a bid to target a 10 per cent market share in India," the report said.
Since 2016, Beijing's tightening grasp on the growing mobile market as well as the digital domain has made policy planners apprehensive as both nations continue to compete globally on technologies and share a less than cordial military relationship.
The report points out that Digital giants Alibaba and Tencent have announced plans to invest $1.2 billion and $650 million respectively, in venture capital and private equity deals over the past two years.
Chinese investors also aim to push in $3.7 billion into Indian tech firms such as Ixigo, Paytm and Flipkart and MakeMyTrip, it says.
Photograph: Choi Bu-Seok/Reuters