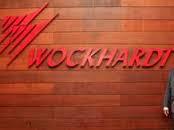 The US Food and Drug Administration (FDA) has expressed concerns over production processes at the US unit of Wockhardt Ltd, a senior executive said, possibly adding to a spate of regulatory troubles facing the Indian generic drugmaker.
The United States is Wockhardt's biggest market and the FDA has already banned the import of generic drugs from its two plants in India, citing quality lapses in the manufacturing process.
Managing Director Murtaza Khorakiwala said on Tuesday Wockhardt had responded to the FDA's observations but declined to give details.
If the FDA is not satisfied with the response, it could ban production from its Chicago-based Morton Grove Pharmaceuticals unit, which accounts for more than 50 per cent of Wockhardt's sales in the US, that contributed 45 per cent to its sales in the previous financial year.
"It's difficult to say what kind of position the FDA will take but according to us, the inspection was not a very negative one," Khorakiwala told the day after the company reported its worst quarterly profit in two years after US sales fell 56 per cent in the March quarter.
The FDA had sent Wockhardt a Form 483, a letter in which the agency typically outlines concerns discovered during inspections. Worries about quality control in India's $15-billion drug industry surfaced in the past year after plants run by Ranbaxy Laboratories and Wockhardt were barred from sending drugs to the United States after falling short of the FDA's "good manufacturing practices".
That has hurt India's reputation as a supplier of safe, affordable drugs. Indian drug exports grew by only 2.6 per cent in the previous financial year ended in March.
Two years ago, the growth rate was 23 per cent.
Signs of improvement
Khorakiwala said Wockhardt had taken steps to address the quality concerns, including training workers and hiring consultants, but warned that it was "very difficult" to estimate when its India plants would be allowed to supply to the US again.
"I think we have made significant process in remediation," he said.
"We have no way of understanding how the regulatory agency would view that and what kind of position they are taking."
In November, the FDA issued an important alert, effectively a ban, against Wockhardt's Chikalthana plant in western India.
The FDA had imposed a ban on the firm's Waluj plant in May. Last year, Britain's Medicines and Healthcare Products Regulatory Agency (MHRA) also issued a "restricted" license on Wockhardt's Waluj and Chikalthana plants and on another one of its India-based sites, allowing Wockhardt to export only a limited range of drugs from those sites.
"The MHRA have been back to re-inspect (Chikalthana plant) and the situation remains as before," MHRA spokesman Nick Spears said in a statement emailed to Reuters on Friday. Khorakiwala said the British agency observed it was "seeing signs of improvement in various areas" at the Chikalthana plant. Wockhardt is working towards moving production from the Waluj and Chikalthana plants to its other sites, a move Khorakiwala expected to be complete next year.
On Tuesday morning, shares in Mumbai-based Wockhardt were trading down 4.5 per cent, having fallen as much as 8.7 per cent earlier, while the broader Mumbai market index was down nearly one per cent.