Ahead of the CCPA meeting, National Conference, a key constituent of the UPA, on Thursday suggested a "balancing act" while taking a decision to hike fuel prices and said the increase should be such that it does not put burden on people.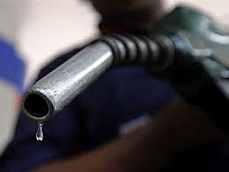 "Price rise (petrol) is already there. What to do?...I do not decide petrol prices. Those who produce petrol, they decide. There has to be a balancing act so that price should not be hiked so much that poor people suffer badly," NC leader and New and Renewable Energy Minister Farooq Abdullah told reporters.

He was responding to a question about his stand on the petrol price hike decision likely to be taken in the Cabinet Committee on Political Affairs (CCPA) meeting, which will be held later in the day.

Abdullah, who is also a member of the CCPA, said, "If at all we have to increase price then it should be done in a way that at least people can live...if people die then what is the point?"

On the roadblocks to Kudankulam nuclear power project in Tamil Nadu, he said, "There are road blocks in every thing
but we should tell people what are our needs. If we need electricity, (from) where it will come? It will not come from god. So we have to try because our needs are more and nuclear energy is necessary."
About the safety aspect of the plant, the minister said, "The plant is safe at Kudankulam. This is essential for us. Electricity is very essential for fighting poverty. This will enable functioning of the industry and industry will create jobs...It is an important and a very big project...Tamil Nadu is also deficient in power, they also need power."
On the issue of infiltration, Abdullah said, "All over the world the problem has started. Any country you see, you will find infiltrators there. Many have political support in those countries. We are facing the same problem."
Advocating strengthening of ties between India and Pakistan, he said, "Both the countries understand that there is no other way than friendship...There are (some) people in Pakistan who think they cannot survive without creating problem. There are (some) people also here who do not want friendship (between the two nations to) materialise for their vested interest."