Family businesses are proving more resilient globally amid sagging economic conditions with 60 per cent of them having reported revenue growth of over 5 per cent in the last one year, as others struggled to manage their toplines, according to a study.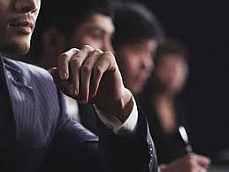 Family businesses have outperformed public firms as they are supported by management style that is focused on the long -term, said the report, "Family businesses: Sustaining performance", released by Credit Suisse Research Institute and Ernst & Young.

At a time when other businesses are struggling to create revenue, around 60 per cent of family businesses reported revenue growth of at least 5 per cent in last one year, which was marred by economic uncertainties in the domestic and global markets.

The performance of emerging market companies in the survey was even stronger with more than 25 per cent saying revenues grew by 15 per cent or more in the last one year.

"The family business model remains more robust in the face of slow economic activity and the Eurozone crisis," the report
said.
"By operating a different management style focused on long-term investment, family businesses are outperforming public companies, thus proving to be very successful," it added.
The report is based on a survey of members of the Family Business Network International from 33 countries.
"The family business model...is not only proving to be a vital engine of economic activity, but also the antidote to some of the structural failings uncovered by the financial crisis," said Michael O'Sullivan, Credit Suisse Private Banking Head of Portfolio Strategy and Thematic Research.
The family business model has paid off consistently for family members and outside investors.
The cash flow returns that listed family businesses generated have been consistently superior to the wider listed sector over time.
The Credit Suisse Family Business Index has now outperformed the MSCI World Index over the past five years by 8 per cent.
The robustness of the family business model appears to be supported by three major factors -- long term management perspective, establishing brand and customer loyalty and focus on core business, the report said.