The Reserve Bank of India's interest rate decision, domestic macroeconomic data and global trends will dictate terms in the equity markets this week, analysts said.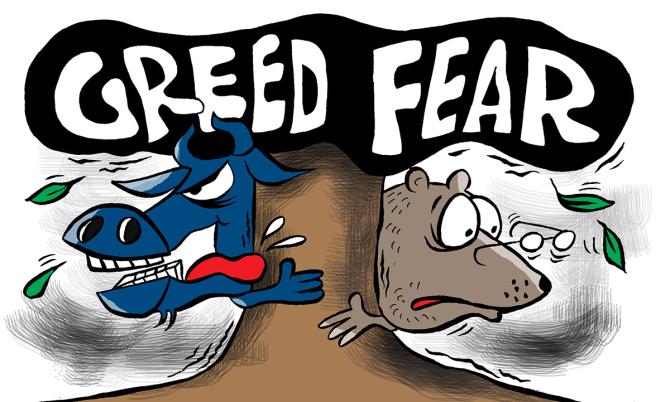 Trading activity of Foreign Portfolio Investors (FPIs) will also influence markets, they added.
"The Indian market will be closely monitoring the Reserve Bank of India's Monetary Policy Committee (MPC) meeting scheduled for June 6–8, 2023. Aside from that, market participants will be keeping an eye on the progress of monsoon," said Pravesh Gour, Senior Technical Analyst, Swastika Investmart Ltd.
Gour further said that the movement of the rupee against the dollar and crude oil prices will remain in focus.
"These factors will be closely monitored, as they have the potential to influence market sentiment.
"Additionally, macroeconomic indicators will play a significant role in shaping the market mood in the near-term," Gour said.
Domestic investors would track the Purchasing Managers' Index (PMI) data for the services sector, scheduled to be announced, on Monday.
Shrikant Chouhan, Head of Equities Research (Retail), Kotak Securities Ltd, said, domestic market participants will keep an eye on the upcoming Reserve Bank of India (RBI) policy meet and monsoon progress.
Last week, the BSE benchmark gained 45.42 points or 0.07 per cent, and the Nifty climbed 34.75 points or 0.18 per cent.
"This week is going to be an eventful one as we have the MPC's monetary policy meeting outcome scheduled on June 8.
"Before that, on the macroeconomic front, S&P Global services PMI on June 5 will also be on participants' radar for cues," Ajit Mishra, SVP - Technical Research, Religare Broking Ltd, said.
The 30-share BSE Sensex climbed 118.57 points or 0.19 per cent to settle at 62,547.11 on Friday.
The Nifty advanced 46.35 points or 0.25 per cent to finish at 18,534.10.
"As we enter a new month, investors are anticipating the release of data points such as PMI and US payroll data, in addition to the outcome of the central banks' monetary policy meeting," said Vinod Nair, Head of Research at Geojit Financial Services.
Contrary to the global trend, domestic indicators favour bullish sentiment, Nair said.
"The release of domestic GDP data, surpassing expectations, and robust Q4 earnings bolstered the growth prospects of the domestic market. Additionally, auto sales for the month of May displayed a sequential recovery, boosting sentiment across the sector," he added.
© Copyright 2023 PTI. All rights reserved. Republication or redistribution of PTI content, including by framing or similar means, is expressly prohibited without the prior written consent.