After striking an alliance with Federation of Indian Chambers of Commerce and Industry (Ficci) to guide small and medium entrepreneurs on using the internet to expand their business, social media giant Facebook plans to launch roadshows in six major cities as part of its "SMB Boost" programme.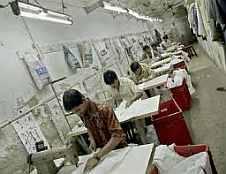 Facebook has kick started its "Small and Medium Business Boost" programme in India, after its successful roll-out in the United States, United Kingdom and Europe. Just as it teamed up with the British Chambers of Commerce, the company has tied up with Ficci recently to help smaller firms understand the potential benefits of advertising on the site.

"In the next eight months starting by the end of July, both Ficci and Facebook will be organising roadshows in six major cities across the country," said Hemant Seth, joint director and head of MSME sector, Ficci. The apex body and Facebook have identified Faridabad and Hyderabad as the first two locations to conduct such programmes.

"Each of the participating SMEs will receive an advertising grant of $50. Participants will also be given self-help toolkits, resource guides and modules which would include image building, recruitment and retention, business associate acquisition, research, product development and procurement," Ankhi Das, Facebook's head of
public policy for India, said.
According to Facebook, the advertising vouchers will be valid for a period of three months and are meant to allow participating SMEs to develop their own marketing campaigns on Facebook.
"The prime minister's taskforce on MSMEs recently identified low usage of technology as a major cause for poor competitiveness of the sector.  Facebook's partnership with Ficci will enable SMEs with educational resources and free advertising to help them get started and grow their businesses online," Das said.
Through this industry interaction Ficci and Facebook  plan to rope in at least 600 SMEs. Participants will receive tutorials on how to build a presence on Facebook through pages and engagement through advertising programmes on the site.
"It is up to the firms to decide on whether to continue or not, after the specified time period. We want our members to make full use of this campaign, to make themselves socially competitive," Seth said.
According to a Deloitte study, the social media giant has supported 35,200 jobs in the UK and 232,000 jobs across the EU and Switzerland in 2011. It also made possible an economic impact of €15.3 billion last year.
Facebook has more than 46 million users in India, while Ficci is one of the leading apex business chambers in the country with a direct and indirect membership of over 250,000 companies.