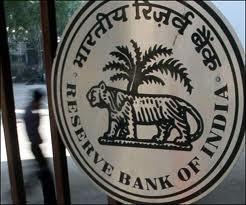 A high-level panel chaired by former RBI Governor Bimal Jalan that will scrutinise applications for new bank licences will hold its first meeting on November 1.

Other members of the high-level advisory committee are former RBI Deputy Governor Usha Thorat, former Securities and Exchange Board of India Chairman C B Bhave, and Nachiket M Mor, Director of the Central Board of Directors of RBI, Governor Raghuram Rajan said.

The committee will hold its first meeting on November 1, Rajan said on Tuesday in the RBI's Second Quarter Review of Monetary Policy 2013-14.

Rajan, who took charge as the 23rd Governor on September 4, said at the time the RBI plans to issue new bank licences around January. Earlier this month, he said the central bank would endeavour to do 'as much as possible' before RBI Deputy Governor Anand Sinha, who looks after new bank licences, retires in January.

There are 26
applicants for new bank licences, including Tata Sons, India's biggest business group, and firms controlled by billionaires Anil Ambani and Kumar Mangalam Birla. Among public sector units, India Post and IFCI have submitted applications.
The RBI had issued guidelines for licensing of new banks in the private sector on February 22 and issued clarifications in the first week of June.
In the past 20 years, the RBI has licensed 12 banks in the private sector in two phases.
Ten banks were licensed on the basis of guidelines issued in January 1993.
The guidelines were revised in January 2001 based on the experience gained from the functioning of these banks and fresh applications were invited. Kotak Mahindra Bank and Yes Bank were the last two entities to get banking licenses from the RBI in 2003-04.
In the 2001 round of guidelines for new licences, the external committee members were C G Somiah, former government auditor CAG, I G Patel, former RBI Governor, and Dipankar Basu, former head of State Bank of India.