To double its current turnover of Rs 13.53 billion in five years, the firm plans to generate 25 per cent of this consolidated revenue from FMCG sales.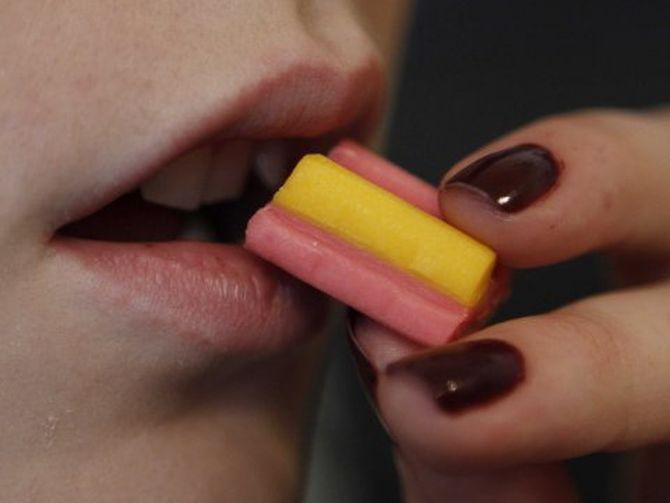 Eveready Industries India Ltd (EIIL) has kick-started its second innings into the mainstream fast-moving consumer goods (FMCG) space after coming up with Jollies, a fruit-chew brand from its own stable.
On Wednesday, it entered into a joint venture (JV) partnership with Indonesian FMCG major Universal Wellbeing Pte Ltd (UWPL) for distribution of the latter's products in India.
To double its current turnover of Rs 13.53 billion in five years, the firm plans to generate 25 per cent of this consolidated revenue from FMCG sales.
In the JV with UWPL, EIIL will hold a 30 per cent stake under a distribution agreement.
Amritanshu Khaitan, EIIL's managing director, is of the view that he can use the firm's distribution reach of 3.2 million outlets to make Jollies an instant hit.
Based on consumer response, the company might bring in more categories under the mainstay FMCG portfolio.
Back in 2006-07, the company, then under the leadership of Deepak Khaitan, had tested its first FMCG diversification by foraying into the mosquito repellent market with Eveready Poweron.
It failed to come up with sustainable branding and make much headway in the face of tough competition from Reckitt Benickser, Godrej, and Jyothy Laboratories. The company exited this business in 2011.
Despite this background, Amritanshu seems confident with fresh diversifications.
The reason: EIIL's core business of batteries is now strong and debt has reduced, significantly freeing up cash availability.
A concentrated branding effort will now be put in place to ensure success of the brand.
During FY07, EIIL's total liabilities stood at Rs 6.90 billion, with long-term borrowings accounting for 47.68 per cent of the total outstanding.
However, by the end of FY12, though the total liabilities reduced marginally to Rs 6.6 billion, a large portion of the long-term debt was repaid, which brought it down to 22 per cent.
By the end of March 2017, total debt had reduced to Rs 1.96 billion, and the Khaitan scion believes the company will soon be debt-free.
"It's not the same as it was in 2006. Debt has gone down significantly, and the core battery business is strong enough to feed new ventures.
The cash flow situation has improved dramatically," Amritanshu Khaitan told Business Standard.
The company also roped in Akshay Kumar to promote its battery and LED business and reworked its signature 'Give Me Red' campaign.
Also, with learnings from the previous ventures into highly competitive markets like mosquito repellent, the new-age Khaitan made a conscious decision to enter a market that is apparently less competitive and has a 20 per cent growth potential in the mid term.
The confectionery market in India is pegged at Rs 90 billion, of which the fruit-chew segment accounts for 5 per cent.
It is expected that the entire category would expand to Rs 140 billion in five years, and the fruit-chew segment would account for Rs 10 billion by then.
The confectionery category is dominated mostly by ITC and Perfetti through its brands Candyman and Alpenliebe, respectively, besides Jelly Belly and others.
Khaitan believes that if EIIL is able to capture "even a portion of this market", it would translate into revenues to the tune of Rs 2 billion for the firm.
Faced with limited growth potential in the batteries market, Khaitan plans to enter new large-value categories that have high growth potential.
Harish Bijoor, CEO at Harish Bijoor Consults, is of the view that as long as EIIL keeps the "Eveready" brand-name aloof and positions Jollies as a standalone brand, it has a fair chance. "Over a period of time, a particular brand gets associated with a particular product or product-line and consumers start associating the brand with the product," he said.
In 2015, the firm forayed into the LED lighting and launched its range of appliances a year later; all of that was part of EIIL's plans to open new revenue channels, as growth potential in the dry-cell space was expected to narrow.
To keep its capital expenditure under check and boost cash flows, EIIL is resorting to contract manufacturing for all the new forays.
Currently, batteries and flashlights accounts for 71 per cent of EIIL's revenue, with the lighting segment contributing another 21 per cent.
Appliances account for three per cent. In the next five years, EIIL wants to bring down the contributions of batteries and flashlights to 40 per cent of the total turnover, with lighting and appliances accounting for 30 per cent.
The remaining 30 per cent is expected to come in from the FMCG venture.
Image used for representation purpose only.
Photograph: Gleb Garanich/Reuters