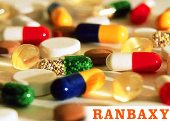 The European Commission on Wednesday imposed a fine of Euro146 million on nine pharma companies, including Ranbaxy Laboratories, for delaying market entry of cheaper generic versions of Danish company Lundbeck's branded citalopram, a blockbuster antidepressant.

According to information available on the European Commission website, Ranbaxy Laboratories has been fined euro 10.32 million (over Rs 80 crore).

"The European Commission has imposed a fine of euro 93.8 million on Danish pharmaceutical company Lundbeck and fines totalling euro 52.2 million on several producers of generic medicines," EC said.

In 2002, Lundbeck agreed with each of these companies to delay the market entry of cheaper generic versions of Lundbeck's branded citalopram, a blockbuster antidepressant, it added.

"These agreements violated EU antitrust rules that prohibit anticompetitive agreements (Article 101 of the Treaty on the Functioning of the European Union – TFEU)," EC said.

The generic companies which have been fined are Alpharma (now part of Zoetis), Merck KGaA/Generics UK (Generics UK is now part of Mylan), Arrow (now part of Actavis), and Ranbaxy. The fine on Ranbaxy Laboratories Ltd and Ranbaxy (UK) Limited, is euro 1,03,23,000.

Commenting on the development, European Commission Vice President Joaquín Almunia (in charge of competition policy), said: "It is unacceptable that a company pays off its competitors to stay out of its market and delay the entry of cheaper medicines.

"Agreements of this type directly harm patients and national health systems, which are already under tight budgetary constraints.

"The Commission will not tolerate such anticompetitive practices".

Reacting to the fine, Ranbaxy Laboratories said: "Ranbaxy is disappointed with the decision by the European Commission to rule its patent settlement agreement with Lundbeck, covering the molecule Citalopram, anti-competitive,
and intends to appeal the Decision to the General Court of the European Union."
These events took place over 10 years ago, and the company considers that the Commission has misunderstood the facts and misapplied the law, it said, adding it believed it has strong grounds of appeal.
Citalopram is a blockbuster antidepressant medicine and was Lundbeck's best-selling product at the time.
EC said after Lundbeck's basic patent for the citalopram molecule had expired, it only held a number of related process patents which provided a more limited protection.
Producers of cheaper, generic versions of citalopram therefore had the possibility to enter the market.
"But instead of competing, the generic producers agreed with Lundbeck in 2002 not to enter the market in return for substantial payments and other inducements from Lundbeck amounting to tens of millions of euros," EC said.
It further said Lundbeck paid significant lump sums, purchased generics' stock for the sole purpose of destroying it, and offered guaranteed profits in a distribution pact.
"The agreements gave Lundbeck the certainty that the generics producers would stay out of the market for the duration of the agreements without giving the generic producers any guarantee of market entry thereafter," the EC statement said.
These agreements are very different from other settlements of patent disputes where generic companies are not simply paid off to stay out of the market, it added.
For Ranbaxy the fine by the EC comes close on the heels of its agreement with US authorities last month under which it had agreed to pay a fine of $500 million after pleading guilty to 'felony charges' over violation of approved manufacturing norms at its two facilities in India.