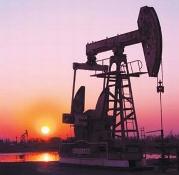 London Stock Exchange-listed Essar Energy Plc plans to bid for coal-bed methane (CBM) and shale gas blocks in Indonesia next month.
The company will also bid for similar assets in China at the end of this year, a company official said.
"This would be our first international foray into unconventional resources. Indonesia opens its CBM blocks auction next month and we would be bidding for the same. We would seek approval of the Essar Energy Plc board for the same," said S R Agarwal, director and CEO, Essar Exploration and Production India Ltd.
Essar Energy has five CBM blocks in India - Raniganj (West Bengal), Rajmahal (Jharkhand), Sohagpur (parts of Madhya Pradesh and Chhattisgarh), Talcher and Ib Valley (Orissa).
While the Raniganj block has begun production, the other four blocks will give Essar an additional acreage of 2,233 square km and in-place prospective resources of over 7.6 tcf of CBM gas, according to the gas in-place resource estimates contained in the information documents issued by the Directorate General of Hydrocarbons at the time of bidding.
Essar will invest Rs 1,200 crore (Rs 12 billion) in the second and third phase development of the CBM block in Raniganj. The company also plans to spend Rs 46 crore in the first phase of development at its CBM block in Rajmahal.
It has signed a long-term contract for sale of 2.8 million standard cubic metres per day (mscmd) of gas with Matix Fertilisers and Chemicals. Peak production from the field is estimated at 3.5 (mscmd).
Essar Energy Plc, which raised $1.85 billion through its LSE listing this May, had last month posted 28 per cent drop in its half-yearly profits.
The company's profit fell to Rs 519.7 crore (Rs 5.19 billion) from Rs 722.2 crore (Rs 7.22 billion) during the first half of 2010 on lower gains on the value of its fuel inventories and weaker refining profits.
Essar also has plans to foray into underground coal gasification. The company has already submitted expression of interest with Singareni Collieries Company, Rajasthan State Petroleum Corporation and Coal India Limited.
UCG is gasification of coal or lignite at the place of its occurrence by the process of controlled burning.
The technology converts deeper 150-300 metres of un-mineable coal into gas underground, before pumping it to the surface. It can be used for power generation, fertilisers and petrochemical plants.