RBI governor also spoke on the ill effects of cutting interest rates too much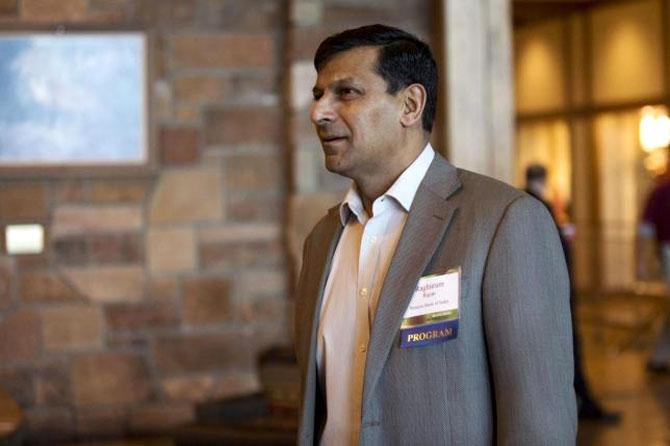 Reserve Bank of India Governor Raghuram Rajan on Saturday warned against excessive banking regulation, saying this may lead to activities shifting to a shadow financial system.
He also suggested a "definite slowdown" in branch expansion by foreign banks in the country could be because of regulations, among other reasons.
Delivering the K B Lall Memorial Lecture, Rajan said: "What happens when you put pressure on one side of a balloon? It balloons out on the other side. So is there a danger that by regulating the banks so strongly, we have shifted the activity - not just risky activity but human capital - to a shadow banking system."
Shifting risky activity may be good thing, but smart people are also shifted out into the shadow financial system. "I don't know if a less smart bank is less risky," he said.
"We don't know how to regulate the shadow financial system," he added.
Shadow banking system typically refers to the financial intermediaries involved in facilitating the creation of credit across the global financial systems, but whose members are not subject to regulatory oversight.
Rajan said the RBI was working out a system to put out a list of wilful defaulters in an accessible way, but he cautioned that care should be taken not to kill entrepreneurship in the process.
"We have no intent or desire to protect malfeasance," he said. "At the same time, you have to careful against putting up any and every default, regardless of cause. We have to be wary of killing entrepreneurship in the country.
"Only if they misuse the system we need to go after them in a very big way."
Rajan said the conventional monetary policy may have run out of the steam and the policy makers have to think about unconventional measures. "It (conventional monetary policy) was part of the solution in the financial crisis. However, what was done then has continued."
He also spoke on the ill effects of cutting interest rates too much.
"When the government reduces interest rates," he said, "people want to save more for their retirement. But when rates are lower, income is more difficult to come by. So, what you have is backward-bending interest rate curve."
On inflation targeting, Rajan said when the rate of price rise threatens to fall below the lower band, one of the options before the governments and central banks is "helicopter drop" money.
It is a term used for central banks printing large amount of currencies and giving it directly to the public or through investment in public projects to spur spending and eventually economic growth.
He, however, said there is a probability that people may not spend the money and save it thereby not contributing to growth.
Raghuram Rajan, who had earlier criticised too much emphasis on manufacturing in the Make in India initiative, said the country should balance the need of export markets and domestic one.
"I am saying we want to be the most competitive country in the world in agriculture production, services and manufacturers, regardless of who the final consumer is. It makes sense for us to create the environment where production can flourish," he said.
Talking about the global economy, he said there was a problem of zombie companies because the post-financial crisis banking system had cut the interest rates. "In fact they are producing, when it would have been good if they were cleaned out of the system."