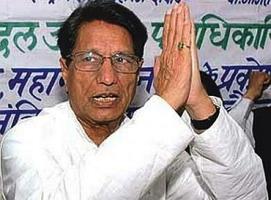 Civil aviation minister Ajit Singh said on Wednesday the decision to hike the number of seats on the India-United Arab Emirates routes over and above the recommendations of an inter-ministerial group was influenced by the overall economic interests of the nation.

"There are so many factors we have to consider apart from passenger growth and connectivity. We have to look at what impact (the enhancement of traffic rights) will have on our bilateral ties," the minister told Business Standard.

"We have excellent relations with the UAE.

"Abu Dhabi is its capital and the richest emirate (in the UAE). India has already enhanced traffic rights for Dubai and Sharjah. . . .There are so many considerations. We need to see how it will impact our trade and investment."

Singh echoed commerce ministry Anand Sharma's views, who was involved in consultations on the issue.

In one of the pre-negotiation consultative meeting on April 22, Sharma had said granting additional traffic rights to Abu Dhabi would create a favourable sentiment towards India in that emirate and would be helpful in attracting investment from the Abu Dhabi sovereign fund.

This fact was disclosed in the Prime Minister's Office's letter to the civil aviation ministry earlier this month.

The inter-ministerial group comprising various government departments had suggested an additional 26,000 seats per week be granted to Abu Dhabi.

Following consultations with the prime minister, the civil aviation ministry decided to enhance the seat entitlements to 36,000.

The government revised the traffic rights with Abu Dhabi by way of a memorandum of understanding on April 24.

Singh also claimed that the inter-ministerial group was not even consulted while the traffic rights to Qatar were increased a few years ago.

Also, Emirates was granted additional 2,000 seats and allowed to fly to Kozhikode, Kerala, without referring the matter to the ministerial group.

The decision to enhance traffic rights to Abu Dhabi has sparked off a controversy with various politicians demanding the government reconsider the decision.

Government sources also expressed surprise over a prime ministerial order to discuss the issue in the Cabinet.

"There is no precedent of cabinet discussing or modifying decisions on MoUs already signed by the government," a source said.

A post facto Cabinet approval is taken when the government enters into an air service agreement with other countries.

Such agreements are signed with those countries with whom India has no previous bilateral traffic rights agreements.

An MoU is essentially a revision of existing traffic rights agreement.

"There is absolutely no disagreement within the government or between the ministers and prime minister on the matter.

"The prime minister is neither washing his hands off the bilateral air services agreement nor is the Prime Minister's Office trying to do a U-turn on the issue now," PMO said in a press statement on Tuesday.
Image: Ajit Singh