Monsoon revival over weekend likely, but second-half rainfall may be muted. If the rains become scarce after mid-August, the standing kharif crops might be impacted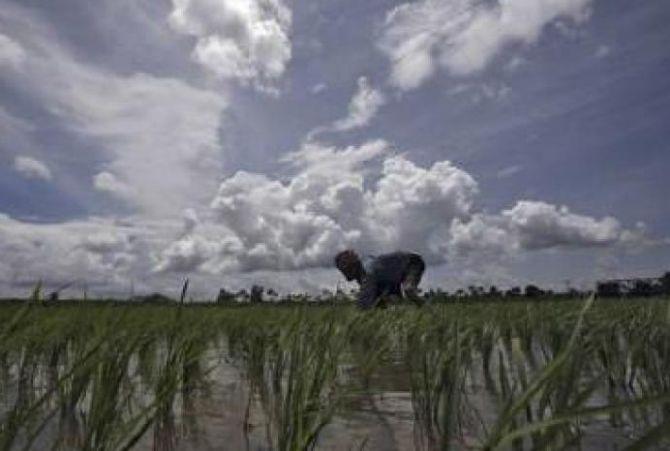 The southwest monsoon, which had been lying low since more than a week, is expected to make a strong comeback from the coming weekend, which may help cover up for the June shortfall that stood at 7 per cent as on Thursday.
However, going forward, doubts have emerged over the performance of the monsoon in 2018, especially during the second half of the season from mid-August because of El Niño.
If rains become scarce after mid-August, it might impact the standing kharif crops because July rains are projected to above normal in several parts of the country, mainly in central and northern India.
"The overall consensus is that El Nino might emerge in the latter half of the monsoon season, but the exact timing is what matters, because if rains reduce around September, they may not then have a big impact on the health of standing crops. However, if they come earlier, there could be problem," DS Pai, director of Long Range Forecast in India Meteorological Department (IMD) told Business Standard.
Meanwhile, the much-awaited revival of the southwest monsoon from June-end should aid sowing of the kharif crop, particularly the transplanting of paddy in Bihar, Jharkhand, eastern UP and Chhattisgarh, which has been delayed by almost 10 days now.
July is the most crucial month for sowing and growth of the kharif crop as it gets maximum amount of rainfall during the four-month season that starts from June.
In normal course, the southwest monsoon should have reached eastern India, as well as Madhya Pradesh, Gujarat, Rajasthan and Maharashtra, by June 15.
The revival should also help in filling up water reservoirs in North, West and Central India, where levels have fallen below last year's storage as on June 21.
Overall, water levels in the 91-odd reservoirs across the country were at 29.668 billion cubic meters (BCM), at 18 per cent of the full storage capacity.
"The monsoon circulation is likely to improve from around June 24, due to expected movement of the active phase of Madden Julian Oscillation (MJO) to west equatorial Indian Ocean and the adjoining Arabian Sea, during the next three days.
Thus, conditions have become favourable for further advancement of the southwest monsoon over the remaining parts of Assam, more parts of Maharashtra, Chhattisgarh, Odisha, West Bengal and some parts of Jharkhand, Bihar and Madhya Pradesh - between June 23 and 25," IMD said in its latest update.
"It is usual for monsoon to go for breaks in between the season and this time it is no different," Pai said.
"There is usually a window of three-four weeks in transplanting of paddy, which requires good amount of rainfall particularly in non-irrigated areas.
"Considering that, the delay isn't that great as of now, but all now depends on the progress of monsoon because if rains become patchy after a delayed start, it might impact yields," said KK Singh, head of Agromet Services.
He added that as far as other crops like maize, pulses and oilseeds in rain-fed areas of Madhya Pradesh, Maharashtra, Gujarat and Rajasthan were concerned, the sowing window is still wide open and bulk of it will happen in July.
According to IMD, the southwest monsoon is expected to be normal in July at 101 per cent of the long period average (LPA), while rains in August are expected to be lower at 94 per cent of LPA. The region-wise forecast is with a model error of 8 per cent.
Latest data from the agriculture ministry suggests sowing of the main kharif crop till last week was just around 1.2 per cent less than last year.
Photograph: Amit Dave/Reuters