People with Indian roots are fast climbing up the American corporate ladder and today there are as many as eight such chief executive officers including the likes of Indra Nooyi and Vikram Pandit, who run big US corporations, according to a Forbes list titled, 'Eight Indian CEOs At Big US Companies.'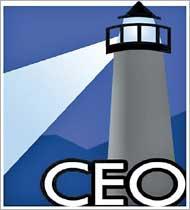 PepsiCo's Chennai-born Indra Nooyi tops the list of Indian-origin CEOs in the US.
"The chief executive of PepsiCo would be prominent no matter what. The fact that the current one -- Indra Nooyi -- is an Indian immigrant makes her all the more noteworthy," Forbes said.
The Nagpur-born Vikram Pandit, the embattled CEO of the ailing Wall Street giant Citigroup, is the other prominent native Indian in the corner office.
"It's not a surprise that we're seeing Indians rise in corporate ranks," the US magazine quoted Richard Herman, the co-author of a book on migrants to the US -- 'Immigrant Inc,' as saying.
The others in the prestigious league include Adobe Systems' Shantanu Narayen, Francisco D'Souza of Cognizant, storage devices firm LSI's Abhijit Talwalkar, Jai P Nagarkatti of biopharma Sigma-Aldrich, audio and infotainment equipment firm Harman International's Dinesh C Paliwal and Surya Mohapatra of Quest Diagnostics.
Elaborating on the rising number of Indians at the top, Herman said, "of all the immigrant groups coming in today, Indians are head-and-shoulders above others, and this is partly because of their English language skills and also the advanced education that many of them are bringing to the US."
According to the publication, technology is a field particularly receptive to the foreign born. Francisco D'Souza, whose grandparents hailed from Goa, heads the IT services provider Cognizant.
D'Souza joined the company in 1994 and within three years had gone up the ranks to become director of North American operations.
Shantanu Narayen is the other techie who is at the helm at Adobe Systems.
However, despite these personal success stories the number of immigrants who are leading corporate America, Indian or otherwise, is still a tiny fraction.
"Americans are having a tough time dealing with global diversity," Herman adds, "but just look at who was running the TARP financial-rescue fund -- Neel Kashkari -- an Indian-American who is now joining bond giant Pimco as a managing director."
Future CEO candidates might want to look for a tough assignment in order to break through, he said.