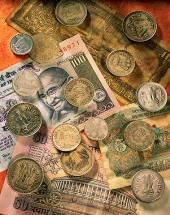 Shares of companies related to education sector surged as much as 12 per cent on Thursday after Finance Minister P Chidambaram allocated Rs 65,867 crore (Rs 658.67 billion) to the HRD Ministry and said one overarching goal is to provide education and skills to youth for securing jobs in 2013-14.

Following the announcement, Everonn Education jumped by 11.80 per cent to Rs 72.50, while Educomp Solutions spurted by 6.71 per cent to Rs 90.60 on the BSE.

Among others, MT Educare was trading higher by 4.25 per cent, Career Point (4.89 per cent), Tree House Education & Accessories (2.02 per cent) and Zee Learn (2.66 per cent).

Similarly, shares of DMC Education climbed 6.64 per cent, while ACE EDUTREND shot up by 3.46
per cent.
The Finance Minister in his Budget speech also said Rs 4,727 crore (Rs 47.27 billion) will be allocated for medical education and research Rs 1,069 crore (Rs 10.69 billion) will be given to Department of Ayush.