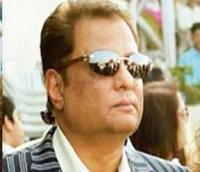 The Enforcement Directorate has decided to send a team of its investigators to Switzerland, Singapore, the UAE and the UK to gather data on investments and assets of stud farm owner Hassan Ali Khan who is being probed for allegedly evading income tax of over Rs.50,000 crore (Rs 500 billion).
The move has come as the Directorate is looking to build a watertight case against 53-year-old Khan after it booked him on money laundering charges earlier this year and submitted its probe report to the Supreme Court.
The two-member team from the Mumbai unit of the ED will tour these countries with Letters Rogatories, which were issued earlier to these nations after it arrested Khan in March this year.
Khan has recently been booked by the Hyderabad Police Crime unit for allegedly obtaining a passport by illegal means.
A probe report will also be submitted to the apex court in this regard once investigations are complete.
"This would strengthen our case as obtaining passport through fraudulent means is an offence under the Prevention of Money Laundering Act,"
sources said.
Pune-based businessman Khan leads the list of top 10 income tax defaulters in financial year 2008-09 in the country, who together owe more than Rs 80,000 crores (Rs 800 billion) in taxes.
The businessman owes Rs 50,345.73 crore (Rs 50345.73 billion) in taxes for Income Tax assessment year 2009-10.
He and his associates will now have to pay the government Rs 89,000 crore (Rs 890 billion), including penalties, according to government data.
Accused of stashing away $8 billion of unaccounted money in foreign banks, Khan is being investigated by the Income Tax department as well for tax evasion.
The ED, in its petition to the court, alleged that Khan had links with international arms dealer Adnan Khashoggi and that this had come out after tracking various transactions by Khan through his foreign bank accounts.
It had said Khan and his arrested accomplice Kashinath Tapuriah, a Kolkata-based businessman, had close links with bank officials in the US, Switzerland, Singapore, the UAE and other countries and they need to be probed further.
Both have denied the charges.
© Copyright 2020 PTI. All rights reserved. Republication or redistribution of PTI content, including by framing or similar means, is expressly prohibited without the prior written consent.