The early bird results for the January-March quarter of 2022-23 (Q4FY23) show a pick-up in earnings growth, despite a slowdown in revenue growth, thanks to a decline in input costs and lower provisioning for bad loans by banks.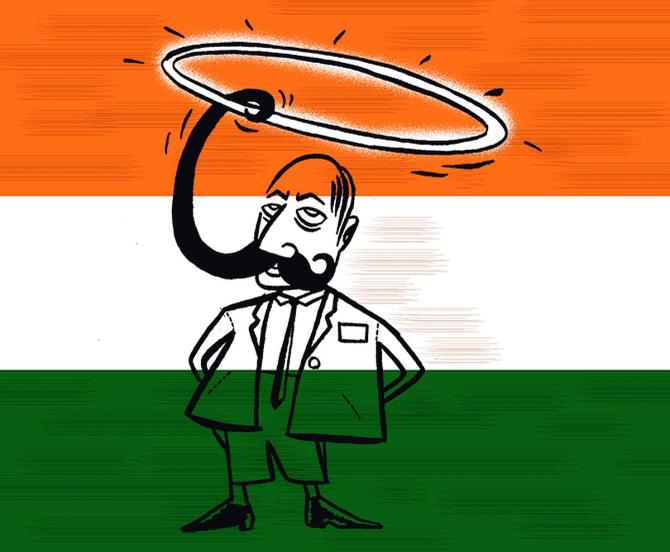 The combined net profit of 66 companies that have, so far, declared their quarterly results was up 15.2 per cent year-on-year (YoY) in Q4FY23, an improvement from 4.3 per cent YoY growth in Q3.
Net sales growth of these companies, however, slowed down to 11.5 per cent YoY in January-March 2023, the slowest rate in eight quarters.
The companies in Business Standard's sample reported a combined net profit of Rs 67,527.1 crore in Q4FY23, up from Rs 58,614.8 crore in Q4FY22 and Rs 62,667.5 crore in Q3FY23.
Their combined net sales during the period under review were worth Rs 4.65 trillion, against Rs 4.17 trillion a year ago and Rs 4.61 trillion in the previous quarter of FY23.
By comparison, companies' combined expenditure on raw materials, including changes in inventories, was down 5.1 per cent YoY during Q4FY23; it was 15.4 per cent YoY higher in Q3FY23 and 41.9 per cent YoY higher in Q4FY22.
Savings in input costs boosted the Ebitda or operating profit margin by nearly 300 basis points YoY and 180 basis points QoQ to 30.65 per cent of total revenue of the sample companies.
However, profit and margin gains accrued to only a handful of companies.
The gains in margin from lower expenses only accrued to banks and Reliance Industries.
Companies in other sectors, however, reported a further decline in margins and showed earnings headwinds in Q4FY23.
"The initial batch of results hints at a further deceleration in revenue growth and margin contraction for manufacturing and non-BFSI service sector companies.
"The trend would get more pronounced as more non-BFSI companies declare their Q4FY23 earnings," said Dhananjay Sinha, director and head strategy Systematix Institutional Equity.
Nearly 81 per cent of incremental growth in the combined earnings of the sample companies was accounted for by Reliance Industries (34.7 per cent), ICICI Bank (23.9 per cent), and HDFC Bank (22.4 per cent).
And even in the case of these top performers, most of their gains came from non-recurring factors.
Reliance Industries, for example, gained from a sharp decline in input costs and tax expenses, while HDFC Bank and ICICI Bank benefitted from lower provisioning for non-performing loans.
These three companies accounted for 58 per cent of the combined net profit of these early bird companies in Q4.
The combined net profit of 50 early bird companies -- excluding banking, financial services and insurance (BFSI) companies, and RIL -- was up just 7.5 per cent YoY in Q4FY23, slower from 22.6 per cent YoY growth in Q4FY22, but slightly faster from 6.6 per cent growth in Q3FY23.
Similarly, net sales growth of these firms slowed down to 14.1 per cent YoY in Q4FY23, from 17 per cent growth in Q3FY23 and 17.3 per cent in Q4FY22.
The numbers for the non-BFSI and RIL sample largely reflect the quarterly results of the top three IT services companies - Tata Consultancy Services, Infosys and HCL Technologies - that have declared their Q4FY23 results.
The early bird results also show stronger headwinds from higher interest rates.
The combined interest expenses for these companies was up 45.1 per cent YoY in Q4FY23, the highest in at least 17 quarters.
In comparison, their operating profit was up 22.8 per cent YoY – the best in the past three quarters.
However, interest expenses grew at a faster pace than operating profit for the third consecutive quarter in Q4FY23 and the gap widened.
The earnings headwinds from a higher interest rate are likely to get more pronounced as top companies from capital-intensive and debt-heavy sectors, such as metals & mining, power, telecom, automotive, and construction & infrastructure, declare their results for Q4FY23.