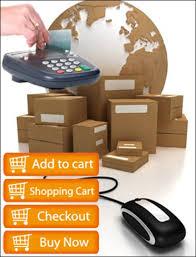 This festive season could see a barrage of ads from companies such as Jabong, Myntra, Snapdeal, Flipkart, Amazon, OLX and Quikr.

Joining them will be other e-commerce entities, too, as the festive season prods these firms to peddle aggressively.

E-commerce, Rs 1,000 crore (Rs 10 billion) as an advertising category, is expected to bring at least Rs 200 crore (Rs 2 billion) in ad spending next month, when there would be both Dussehra and Diwali.

These estimates have been made by senior media planners and those who buy advertising time on behalf of companies.

"While traditional categories such as white goods, automobiles, handsets, retail and real estate are also expected to mark their presence aggressively during the festive season, e-commerce will see the highest percentage growth during the period," said Jai Lala, head, trading & partnerships at GroupM, the country's largest media agency.

The company recently revised its advertising growth forecast for the year from 11.6 per cent to 12.5 per cent.

It did this due to heavy spending from a clutch of categories such as e-commerce, handset makers, fast moving consumer goods companies and political parties in the first half of the calendar year.

Joining them in the second half, says the agency, would be automobiles, retail and durables.

According to Basabdatta Chowdhury, chief executive officer at Madison's Platinum Media, telecom and home decor are also expected to be active in the festive period.

Aircel, Vodafone and Asian Paints have launched their festive campaigns
in the past few weeks.
While some media planners doubt how much FMCG will contribute to ad growth in the second half (in the first half, it was 14 per cent, overall, according to GroupM), what is not in question is the contribution of e-commerce.
Thanks to the likely heavy spending by e-commerce and telecom handset manufacturers, October alone is expected to see ad growth of 20-25 per cent over September, a big peak, given that the urban recovery most companies are counting on is expected to begin only towards the end of this financial year.
"FMCG is not a big spender during the festive season and other categories such as durables are expected to be there because of the seasonality aspect.
"It is really e-commerce and handset makers that will be the big spenders during the festive season," says Anupriya Acharya, Group CEO, ZenithOptimedia India.
Most companies which are big spenders during the festive season are putting the final touches to their campaigns.
White goods makers, for instance, are expected to start theirs' in the next fortnight, focusing on discounts, new products and gifts.
Handset makers and automobile companies are readying those for new launches, while e-commerce firms are expected to launch aggressive deals during the period.
BIG MONEY HERE
According to estimates, e-commerce, Rs 1,000 crore (Rs 10 billion) as an advertising category, is expected to bring at least Rs 200 crore (Rs 2 billion) in ad spending next month
Aircel, Vodafone and Asian Paints have launched their festive campaigns in the past few weeks
October alone is expected to see ad growth of 20-25 per cent over September