Uber India has readied itself for another $500 million investment in the next three months.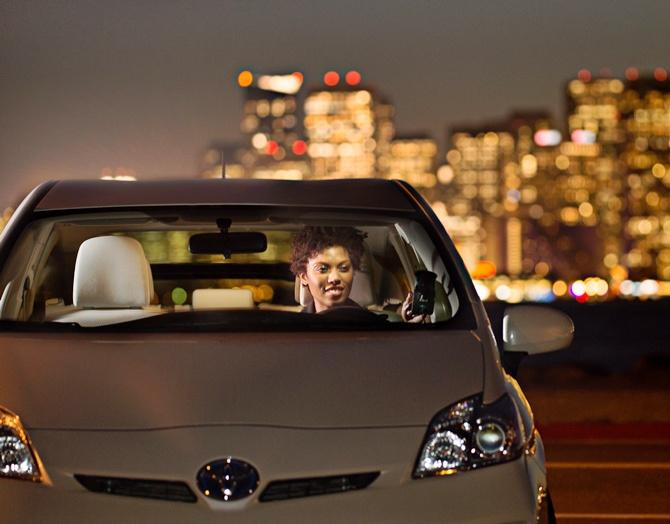 It is not only Uber, the American taxi-hailing app, that is going all guns blazing in India with massive investment plans.

Its biggest competitor, Bengaluru-based Ola, as well as e-commerce entities Flipkart and Amazon, are all planning to pump in big money to stay ahead, even in a scenario when investors are not as ready as earlier in opening their purse-strings.
Uber India has readied itself for another $500 million (Rs 3,300 crore) investment in the next three months, reports suggest.
The app service had only nine months earlier committed $1 billion (Rs 6,600 crore) in India. Uber could not be reached for a comment.
For foreign giants such as Amazon, Uber and Alibaba, this country is a big market they all want to capture.
Experts believe this is a trend which will continue, as a global economic slowdown will push a chunk of new investments towards India.
"We can clearly see a slowdown in overseas markets, while India is still managing annual growth of seven to eight per cent. So, companies such as Uber, Amazon and Alibaba want to bet big on India. While Amazon was not able to make a dent in China and Alibaba in Europe, they do not want to lose out on India. We will see this trend through the year," says Amarjeet Singh, partner – tax, KPMG in India.
Ola, rival of Uber in the same segment, is on track to invest a chunk of its $1.3 billion (Rs 8,650 crore) capital raised so far.
The firm recently announced it would invest Rs 200 crore in the Delhi-National Capital Region area over the next six months, "towards innovative green fuel technology, leasing of CNG cars and strengthening the system to catalyse greater CNG adoption in the region", Rahul Maroli, its vice-president for strategic supply initiatives had said.
According to sources, Ola will further make strategic investments in all metro cities, as well as in Tier-II and Tier-III towns.
"The company plans to add at least another 550,000 vehicles by the end of this year," said one.
Ola has at least 350,000 cabs and 80,000 auto rickshaws on its platform across 102 cities in the country.
American e-commerce major Amazon had said in October 2014 it was investing $2 billion (Rs 13,200 crore) in India.
Later, its executives said the group had an open chequebook for the market. In February, it bought Noida-based payments services provider Emvantage, its first acquisition.
This is aimed to help Amazon accelerate the development of payment solutions for customers.
As for Alibaba, the Chinese e-commerce giant, it already has a foothold in Indian e-commerce through its investments.
The group is majority stakeholder in One97Communications, owner of mobile payments giant Paytm. Also, online marketplace major Snapdeal raised $500 million (Rs 3,300 crore) from a group of entities last year which included Alibaba.
The Chinese company now plans to directly enter India.
"We plan to enter the e-commerce business in India in 2016," recently said J Michael Evans, group president. "We have been exploring very carefully the opportunity in this country, which we think is very exciting against the backdrop of (the) Digital India (programme of the government)."
Indian e-commerce giant Flipkart had, in March, infused Rs 338 crore into its online fashion store, Myntra, documents filed with the registrar of companies stated. Flipkart has so far raised $3 billion (nearly Rs 20,000 crore).