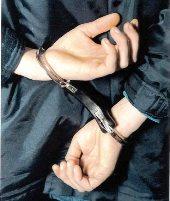 An Indian banker working in Dubai has been charged with embezzling more than Rs 31 million (2.5 million dirhams), an allegation he admits but says he returned the money to the bank.

The 28-year-old executive manager of individual sales at Dubai Commercial Bank, identified only as RA, is also charged with forging official electronic documents to cover his trail, local media reports in Dubai said.

The Dubai Criminal Court of First Instance was told the Indian swindled a total of 2.560,187 dirhams.

The man admitted to both charges and said he returned the funds to the bank and provided documents to prove his claim.

According to reports, prosecutors said that RA, who is in charge of bank transfers, started embezzling on August 15, 2007.

He ordered employees under him at a Dubai branch of the bank
to deduct 'bank facilitation fees' from the clients' bank accounts and instead of depositing them into the bank's earnings account, to keep them separately.
RA would also mention the name of a bogus firm to cover up the embezzlement.
The next hearing is yet to be determined.
Prosecutors said he took the funds from that separate account and then transferred them to two others -- one under a male alias and one under his sister's name.
Records show that his sister knew nothing of the scam.
A report in
The National
newspaper quoted prosecutors as saying that RA invested the money in the Indian stock market through Axix Bank in India and earned more than Rs 3.7 million (300,000 dirhams).
In his testimony, he said he destroyed incriminating receipts.
But in September 2010, RA was asked about discrepancies in his sister's account and the crime was discovered.