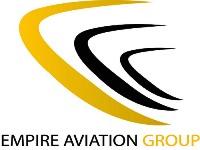 Empire Aviation Group, a Dubai-based private aviation specialist and operator of one of West Asia's largest managed fleets of business jets, has announced plans to start operations in India, with a new branch office opening in Mumbai by mid-2011.

The new branch -- the company's first operational base outside Dubai -- will eventually offer the full range of Empire Aviation Group services in the subcontinent and will have an initial focus on aircraft sales and management.

The announcement was timed to coincide with the inaugural Kerala Aircraft Static Display Show 2011 held in Cochin where the company will have an exhibit highlighting its range of aviation services and featuring a Hawker 800XP business jet that EAG is marketing on behalf of its owner.

Steve Hartley, executive director at Empire Aviation Group, said this is the right time to enter the Indian aviation market, as private jet registrations have continued to rise strongly over the last three years.

"Market reports suggest that there are around 130-140 private jets currently based in the market, covering all the major manufacturers.

"The market opportunity is especially attractive for our aircraft management services, in which we take owners' aircraft onto our mixed fleet and manage,
operate and charter them on behalf of the owner.
"We believe there is also good potential for new and pre-owned aircraft sales, in a market which is clearly recognising the benefits of private aviation and as the aviation infrastructure develops rapidly to accommodate and support this trend," he said.
EAG's Mumbai branch will be staffed by a local team trained at its headquarters in Dubai and the company expects the branch to begin operations with a small initial fleet of managed aircraft based in the market.
"Our clear aim is to emulate the success we have achieved in West Asia, where we have become one of the region's largest specialists in the short time since starting operations in 2007," Hartley said.
"EAG now manages one of the region's largest mixed fleets of business jets, currently more than 20 aircraft. We believe our aircraft asset management business model, with aircraft management services for owners at its core, will work equally effectively in this exciting emerging market for private aviation," he said.