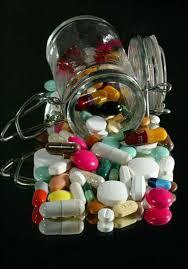 Pharmaceutical companies could enjoy a leeway while pricing their products, with the drug regulator facing a resource crunch in its attempt to prevent the industry from selling over-priced medicines in the retail market.

Even as the Supreme Court had recently dismissed the industry's plea against prices fixed by the regulator and its timely implementation, the National Pharmaceutical Pricing Authority has asked companies to pay the overcharged dues with 15 per cent interest.

It means, the companies have been left to calculate their own penalty.

Top drug makers such as GlaxoSmithKline Pharma, Sun Pharma, Cipla and Alembic had approached various courts, including the Supreme Court last year, immediately after the price regulator started fixing prices of essential medicines according to the new price regime in May.

These companies argued it was not feasible to replace or re-label older stocks with revised lower drug prices under the new pricing policy within the stipulated 45-day period.

Some of them also opposed the method, mechanism and data used for capping the prices.

However, in December 2013, the apex court in a ruling against GSK's appeal said the unsold medicine stocks from the previous batches cannot be sold at higher unrevised prices after the cut-off date fixed by the drug price regulator.

While the SC order is being seen as a precedent for around 30 cases currently before the Delhi high court and these companies were expected to pay a hefty amount for overcharging consumers for more than six months, the current mechanism opted by the regulator may spill water on the apex court's stern stand.

NPPA sources say the regulator is struggling with challenges such as lack of manpower and resources.

While the regulator has to depend on IMS data for fixing prices of medicines, it lacks a proper machinery for collecting samples and keep a check on market forces.

"Such retrospective data is not readily available and NPPA has to depend on state drug regulators for collecting samples from across the country. There is hardly any manpower to do survey and checks in the marketplace," a senior NPPA official told Business Standard.

He added this is the reason that the regulator often has to depend on the industry itself for collecting data even while fixing prices.

When contacted, NPPA Chairman C P Singh explained the move by saying, "We have decided to put a greater reliance on industry because they are also stakeholders and partners in business.

Hence, we
should be able to trust them. After receiving information from them, if we feel there is a need for further action, we will contemplate that as well."
However, those privy to developments say the regulator lacks enough infrastructure.
According to a senior official, NPPA's current staff strength is only 50, of which 25 are contractual workers who keep switching jobs.
"The number of overcharging notices has also come down over the years and there are hardly any samples collected from market in recent years," said the official.
NPPA has also failed to cap prices of all the 348 essential medicines as was intended under the new pharma policy. Reason: the regulator does not have data for as many as 110 drugs.
According to Singh, the authority has written to drug manufacturing associations as well as companies manufacturing those medicines seeking pricing details but have not received any response.
Apart from NPPA, the pharmaceutical industry is also monitored by the Drugs Controller General of India, whose mandate is to keep a check on the quality and availability of medicines.
However, the DCGI's office is also struggling with similar challenges of human resource and infrastructure.
Medicines manufactured and sold in the country are required to be approved by the DCGI.
Besides, pharma companies are required to take permission from the DCGI for conducting clinical trials or experiments in the country.
Various parliamentary standing committee reports as well as health groups have highlighted major problems in approval of medicines and unethical clinical trials being conducted in the country.
The SC has also bashed the government for the lack of regulatory management.
While the Rs 79,000-crore (Rs 790-billion) Indian generic pharma industry is already facing regulatory hurdles and threats in various international markets for non-compliance of manufacturing standards, health experts suggest the need for the government to tighten the domestic regulatory machinery to keep a check on quality as well as prices of essential medicines for consumers.
POINTS TO PONDER
Resource crunch is coming in the way of the drug regulator's attempt to prevent over-pricing of medicines
National Pharmaceutical Pricing Authority (NPPA) has asked companies to suo-moto pay the overcharged dues with 15% interest
Many companies like GlaxoSmithKline Pharma, Sun Pharma, Cipla and Alembic had approached courts after NPPA started fixing prices of essential medicines
Some of the companies opposed the method, mechanism and data used for capping the prices