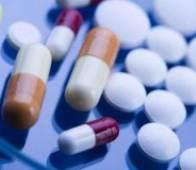 The government's move to issue compulsory licences for three more patented cancer drugs is a jolt to multinational pharmaceutical companies.

The plan is to issue CLs for Trastuzumab (or Herceptin, used for treating breast cancer), Ixabepilone (used for chemotherapy in breast cancer treatment) and Dasatinib (or Sprycel, for leukaemia).

These cost an average of $3,000-4,500 (Rs 1.64-2.45 lakh) for a month's treatment.

Last March, the Hyderabad-based Natco Pharma had won the first ever CL, to manufacture its generic version of Bayer's patent-protected anti-cancer drug, Nexavar.

With the licence, Natco sold the drug at Rs 8,880 for a pack of 120 tablets, a month's therapy, as against Rs 280,000, the cost at which Bayer sells Nexavar.

According to section 84 of the Indian Patents Act, a CL can be issued if the patented drug is unavailable, unaffordable or not supplied properly.

With CL, domestic companies can manufacture and market generic versions, paying a royalty to the patent holder company.

Natco had, in fact, begun selling the generic version, Dasatinib, of Bristol-Myers Squibb's Sprycel last year, without waiting for any CL.

The matter went to court.

Now comes the government's decision to legalise the move.

Natco is pricing Dasatinib at Rs 9,000 for a month, as compared to BMS' Rs 100,000 for a month's treatment. BMS also makes Ixabepilone, for which a CL decision is being taken.

The chief executive of an Indian generic company, engaged in a dispute with MNCs, said on condition of anonymity, "Most patented cancer drugs cost $5,000-6,000 a month.

How many patients in India,  where there is no public insurance facility, can afford these prices?"

Unless MNCs are ready to change the strategy for the 1.2 billion people here, issuing a CL is the only option to make drugs affordable to the population, he added.

The Cancer Patients Aid Association has welcomed the government move.

Y K Sapru, its founder-chairman &
CEO, said, "Giving a CL for a few more anti cancer drugs is a very good move, especially for Herceptin, which was required by a large number of breast cancer patients, who were dying because the drug was not affordable."
The government should increase the list of drugs for which a CL is granted, as there are several life-saving anti-cancer drugs which are totally unaffordable, he added.
Ranjit Shahani, president of the Organisation of Pharmaceutical Producers of India, the association for MNC pharma companies said, "Issuing CLs is a matter of concern.
"There are access programmes by MNCs for medicines which, very often, bring down the prices significantly."
He said Novartis' cancer drug, Glivec, was given free for 16,000 patients in India, claimed to be about 95 per cent of the patients, through The Glivec International Patient Assistance Program.
In March, Roche had given a manufacturing and marketing license for Herceptin to Pune-based Emcure Pharma.
Herceptin is priced between $3,000 and $4,500 for a month's treatment.
"There has to be an interactive dialogue between the government and multinational pharma companies regarding the price difference," said Shahani. Mails to Roche and Bristol-Myers Squibb did not elicit any response.
In March, responding to India's issue of the first CL, to Natco, John Castellani, president and chief executive officer, The Pharmaceutical Research and Manufacturers of America (PhRMA), said, "The research-based pharmaceutical industry fully supports the objective of improving access to innovative medicines.
However, CLs cannot solve India's larger problems regarding access to medicines and healthcare.
In the absence of the investment made by our members, and the resulting research and development, there would be no generic medicines for the world's patients.
The responsibility to promote development of new drugs lies with all countries, not solely those in the developed world." PhRMA represents leading pharmaceutical research and biotechnology companies in the US.