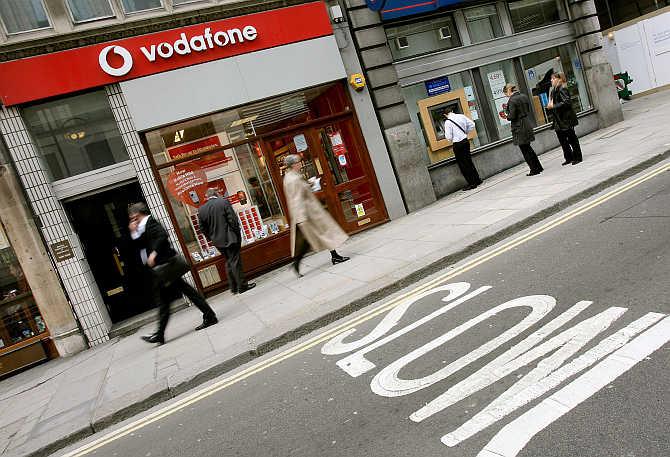 Amid long-pending dispute between the UK-based telecom giant Vodafone and the tax authorities in India, Finance Minister's advisor Parthasarathi Shome on Wednesday said the government should not use retrospective amendment of tax laws to raise revenues.
"We have to take away risk and uncertainty. We can't use retrospective amendment of tax laws to raise revenue. I have always given example of Brazil and Sweden where they have constitutionally removed retrospective taxation," Shome said without referring to the tax dispute between Vodafone and the Income Tax department.
He is also the chairman of the Tax Administration Reform Commission and was speaking at a CII event.
Vodafone is facing a tax liability of over Rs 11,200 crore, along with interest, for its 2007 acquisition of Hong Kong-based Hutchison Whampoa's stake in Hutchison Essar, an Indian telecom company.
Vodafone has expressed keenness to reach an amicable settlement of the matter. Its India chief Analjit Singh had met Finance Minister P Chidambaram to settle the dispute.
A committee was set up under Shome to recommend measures to deal with the retrospective amendment of income tax laws and suggest ways of treating taxation cases which involve indirect transfer of Indian assets, of the likes of the Vodafone-Hutchison deal.
The committee had recommended last year that either the retrospective tax amendment should be withdrawn or penalty/ interest, if covered under taxes should be waived off.