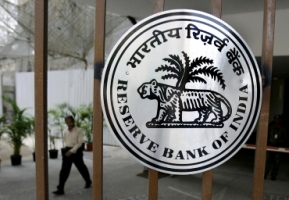 State Bank of India Chairman Pratip Chaudhuri on Wednesday asked RBI not to choke liquidity and instead raise interest rate, if needed, and called for transparency in managing rupee.

"Whenever the central bank needs to defend the currency or prevent the inflation from going out of hand, please increase the interest rate, don't choke liquidity," SBI Chairman Pratip Chaudhuri said in Kolkata on Wednesday during inauguration of the Ficci- -organised Banking Conclave.

SBI Chairman in the last year's banking conclave had started a debate by seeking to abolish cash reserve ratio to enhance liquidity in the banking sector for more productive use.

To curb liquidity to contain exchange rate volatility and rupee slide, the RBI yesterday had reduced the liquidity adjustment facility for each bank from 1 per cent of the total deposits to 0.5 per cent, thus limiting the access to borrowed funds from the central bank.

In another measure to suck out liquidity from the system, RBI had asked banks to maintain higher average cash reserve ratio of 99 per cent of the requirement on daily basis as against earlier 70
per cent. CRR is portion of deposits that banks are required to keep with RBI.
According senior bankers, the measures could suck out Rs 4,000-Rs 5,000 crore (Rs 40-50 billion) from the system.
Chaudhuri said his suggestion would be that if you face this (rupee volatility) situation, do it in a frank, fair and transparent manner without any cover.
"Today the repo rate is 7.25, but funds are not available and from a window money is available at 10.25 per cent.
"It doesn't help anybody in covering or camouflaging the repo rate.
"If the repo rate has to be taken to 10.25, so be it but do it in a transparent manner," he said.
He said that the RBI has made it very clear that at the current situation its priority number one is to stabilise the rupee. . . and for this some liquidity tightening measures have been brought in.
"We have been told that these measures are temporary and wish they are so," the SBI chief said.