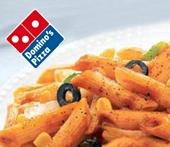 Domino's Pizza India Ltd, which runs fast food chain Domino's Pizza in the country, on Wednesday said it has changed its corporate name to Jubilant FoodWorks Ltd.
The change of name comes in effect from September 24 this year, it said in a statement.
"The decision to change the name has been taken to align ourselves with the branding of the Jubilant Bhartia Group, promoted by Shyam S Bhartia and Hari S Bhartia," Jubilant FoodWorks Chief Executive Officer Ajay Kaul said.
Jubilant Bhartia Group holds the master franchisee rights for the Domino's Pizza brand and operations for the whole of India, Nepal, Sri Lanka and Bangladesh.
However, the company will continue to use the brand name of 'Domino's Pizza' for marketing and other related purposes.
"We believe that the food service industry has potential for significant further growth and we plan to leverage our market position and experience in the food services industry... The name change is also in sync with this ambition of ours," Kaul added.
Domino's Pizza operates 274 outlets across 55 cities in India.